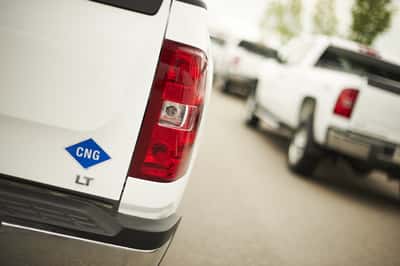 Texas-based Range Resources Corp. has deployed approximately 180 new bi-fuel compressed natural gas (CNG) trucks to use in its corporate fleet. The oil and natural gas producer made the announcement Wednesday at an event held at one of its offices south of Pittsburgh.
Range placed its orders of the nearly equal mix of Chevrolet Silverado 2500 and Ram 2500 vehicles in January and began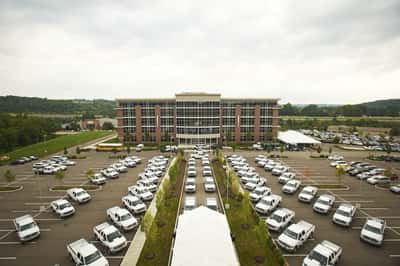 receiving the trucks in phases in late March. One-hundred of the CNG vehicles are being used to serve Range's growing southwestern Pennsylvania operations. The company estimates that the payback for the investment is approximately two years.
"Both GM and Chrysler Group deserve a tremendous amount of credit for providing natural-gas-powered transportation options direct from the factory, and we're proud to have partnered with them on this exciting project," commented Ray Walker, Range's chief operating officer. Walker has also converted his personal vehicle to run on CNG.
Range's order of factory-engineered CNG vehicles is the largest single commercial fleet order for both Chrysler Group and GM. Representatives from both companies participated in Wednesday's event.
"With customers like Range Resources and the state of Oklahoma, which purchased 283 Ram CNG pickups earlier this year, Chrysler Group is encouraged with the growing awareness in CNG-powered pickup trucks by commercial and government fleets," said Jim Sassorossi, Chrysler's director of fleet sales.