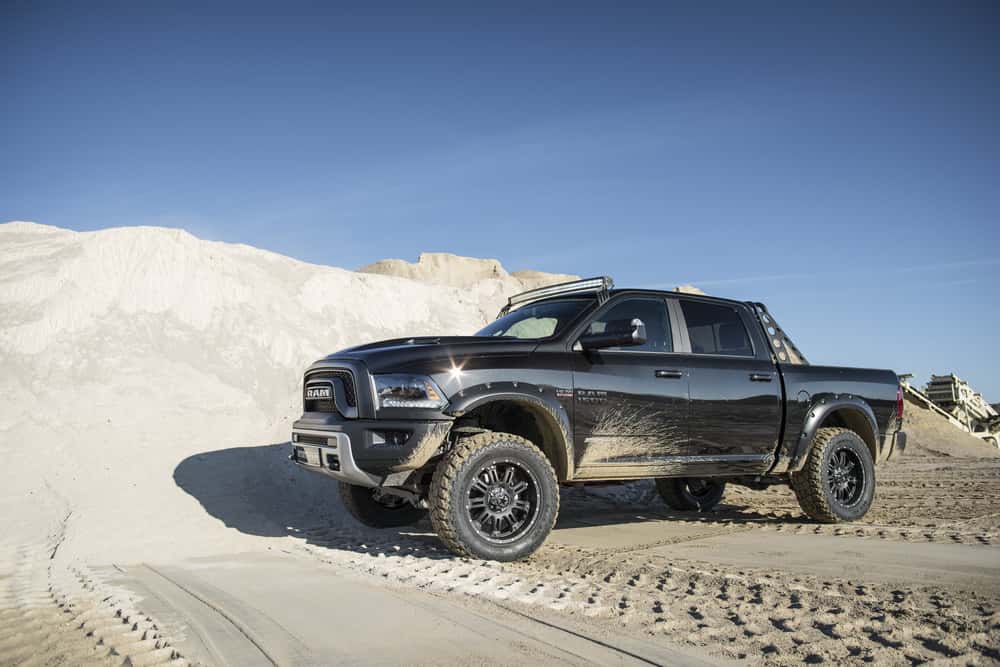 Geiger Cars, a German tuning company, will import the Ram 1500 Rebel off-road truck to Europe and offer a liquefied petroleum gas (LPG) conversion for the 5.7 liter HEMI V8. Backed by an eight-speed automatic transmission and offering up to 401 horsepower, Geiger hopes the LPG conversion will make the Ram Rebel more appealing to European buyers saddled with high gas prices.
The Ram Rebel comes from the factory equipped with a one-inch suspension lift and rear coil-over suspension, along with an optional air suspension system. Geiger added a large bed-mounted roll bar and roof-mounted LED light bar. The German tuner also fitted the Ram pickup with 20-inch wheels and 35-inch off-road tires.
Why LPG? In Germany, the cost for a liter of LPG is just EUR 0.59, or about $0.66, per liter. That is half the cost of a liter of gasoline, and the cost savings will add up given the Rebel's 15 MPG city/21 MPG highway fuel economy rating on the U.S. Environmental Protection Agency testing standard.
Geiger quotes a starting price of $64,000 for the Rebel before any work, and adding a full range of modifications, including the LPG conversion, will add another $17,000 to the price tag.
Fiat-Chrysler does not offer a factory LPG version of the Ram 1500 in the U.S., though it has announced plans for a mild hybrid version of its full-size pickup.