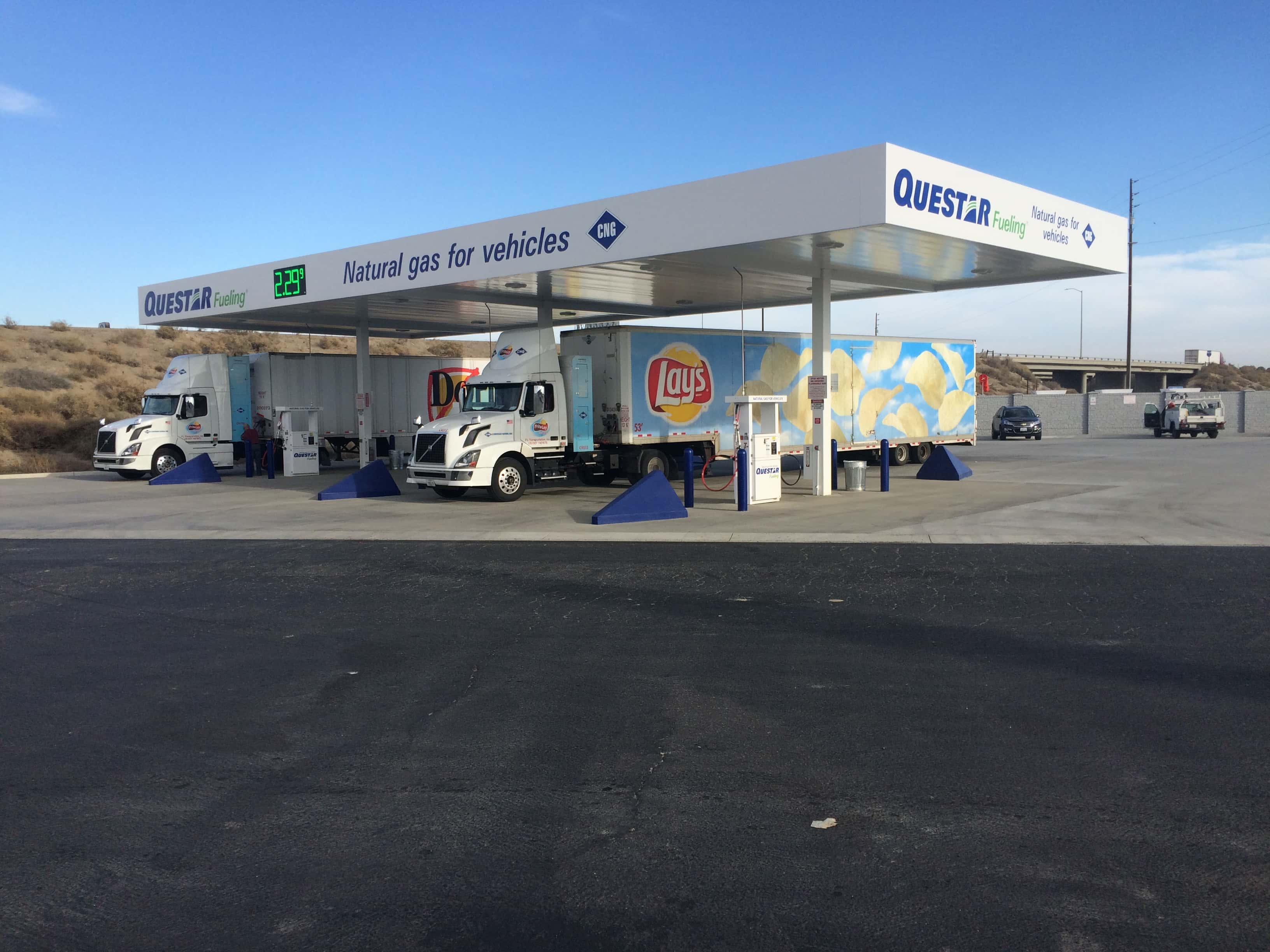 Questar Fueling has opened two more compressed natural gas (CNG) fueling stations – one located in Buttonwillow, Calif., and the other in Denver. The public-access stations will provide fast-fill CNG fueling for Frito-Lay and other fleet operators with medium- and heavy-duty trucks.
"We are pleased to be a part of Frito-Lay's goal to be the most fuel-efficient fleet in the country," says Carl Galbraith, general manager for Questar Fueling. "Our transportation customers want clean fuels like reliable, low-cost natural gas for their fleets, and they don't have time for delays. That's why our high-speed, high-volume CNG fueling stations have captured their attention. Some of the nation's largest fleet operators, including Frito-Lay, are transitioning to clean-burning natural gas, and we're committed to developing the CNG fueling infrastructure that keeps them on the road."
Questar says that over the past three years, the company has built 10 stations along major U.S. transportation corridors in Texas, Kansas, Arizona, California, Colorado and Utah. Along with an affiliate company, Questar currently owns and operates nearly 40 CNG stations.