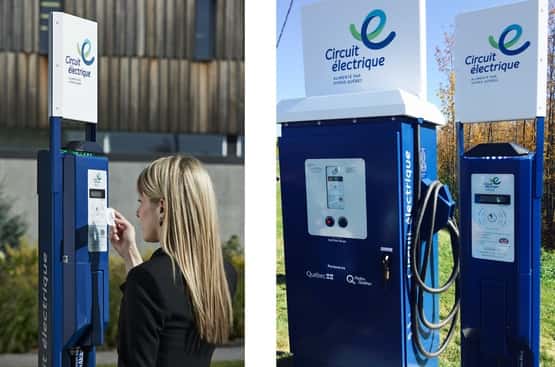 The Electric Circuit witnessed exceptional growth in 2015, with exactly 46,465 charges carried out at its charging stations throughout the year, according to utility Hydro-Quebec. In a single year, the number of monthly charges on the system has more than doubled, from just nearly 2,600 to over 6,300.
Launched in March 2012, the Electric Circuit is the largest public charging network in Quebec and a major initiative to implement the infrastructure required to support the province's adoption of plug-in electric vehicles. The network comprises over 575 public charging stations, including 29 fast-charge models, operating across 16 Quebec regions.
The network also welcomed close to 3,000 new members in 2015, bringing the total to 6,500, which means that 80% of electric vehicle drivers in Quebec have Electric Circuit cards.
"The Electric Circuit's growing popularity among these car owners more than justifies its purpose and encourages us to continue expanding the network to meet their needs," says France Lampron, director of transportation electrification at Hydro-Quebec, on behalf of the Electric Circuit's founding partners.
In 2015, some 40 new partners joined the Electric Circuit. The network can now count on 131 companies, institutions and municipalities who demonstrated their commitment by purchasing and installing charging stations.