Quantum Fuel Systems Technologies Worldwide Inc. has completed and launched two new back-of-cab compressed natural gas (CNG) systems: the Q-Cab160, which can provide up to 160 DGEs of capacity, and the Q-Cab180, which offers up to 180 DGEs.
The company says both lightweight systems contain three CNG storage tanks. While the Q-Cab180 incorporates a trio of 30-inch-diameter tanks, the Q-Cab160 uses two 30-inch-diameter units and one 25-inch-diameter tank. Both systems also come in the the same shell size, the company notes.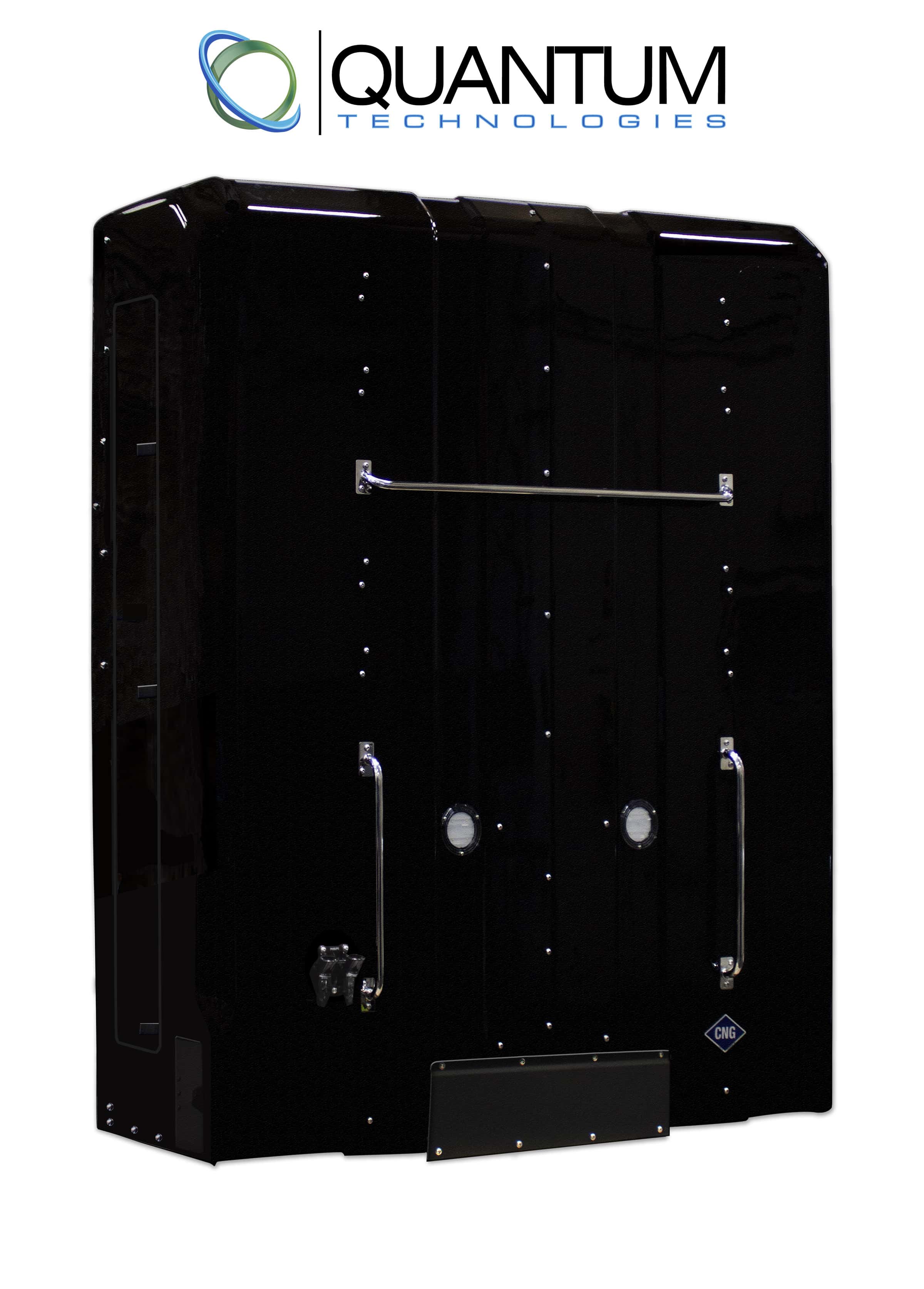 Quantum says it received pre-orders for the new systems prior to launching its broad-scale sales and marketing campaign during the second half of this year. In fact, UPS is the first customer of Quantum's Q-Cab160 series and recently took delivery of early-production systems for installation on Kenworth T680 series tractors.
'We are pleased to have UPS take advantage of our latest technology and system designs, enabling them to reduce weight and drive efficiency through their delivery fleet,' says Brian Olson, president and CEO of Quantum.
'Our intimate knowledge of CNG tanks and unique ability to engineer and commercialize our own creative tank products inside our innovative system designs, offers the industry forward-looking solutions to satisfy evolving requirements to drive longer distances, minimize weight and simplify the system for servicing,' adds Olson.
To learn more about UPS' sustainability initiatives, read "UPS Cruising Toward Alternative Fuel Goal" by clicking here.Â
Photo courtesy of Quantum Fuel Systems Technologies Worldwide Inc.