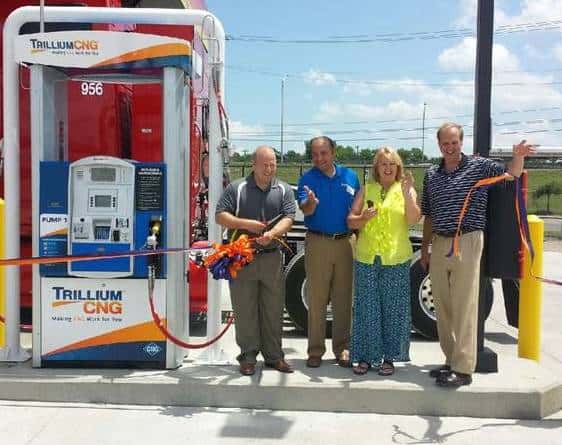 Trillium CNG has officially debuted new public-access compressed natural gas (CNG) refueling capacity at a Pacific Pride location in Nashville at 402 N. First St.
The facility, which is located near I-65 and I-24, will be a main refueling location for heavy-duty fleet Paper Transport. There are two dual-hose CNG dispensers on site that were designed to accommodate two semi-trailers fueling simultaneously, and the station is equipped with an access card reader system.
'We are proud to be working with Tri Star Energy and Paper Transport, who both recognize the importance of making CNG available in the Nashville market,' says Mary Boettcher, president of Trillium CNG.
Tri Star Energy is the parent company of the Pacific Pride brand.