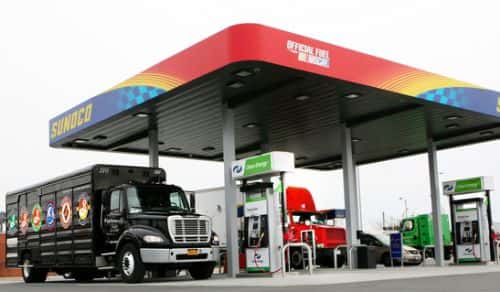 Airport Plazas LLC has opened a new travel plaza at JFK International Airport that features compressed natural gas (CNG) refueling infrastructure developed by Clean Energy Fuels Corp.
In addition to offering CNG, gasoline and diesel, the plaza – which is open 24/7 at the corner of 147th St. and 150th Ave. – also has E85 ethanol and electric vehicle charging stations. Fleets such as Ferrara Brothers Building Materials Corp. and the New York Department of Sanitation will be accessing natural gas for their heavy-duty NGVs at the new facility.
Clean Energy says it now operates CNG stations at every international airport in the Northeast, and offers natural gas at more than 30 public stations in the Tri-State area.