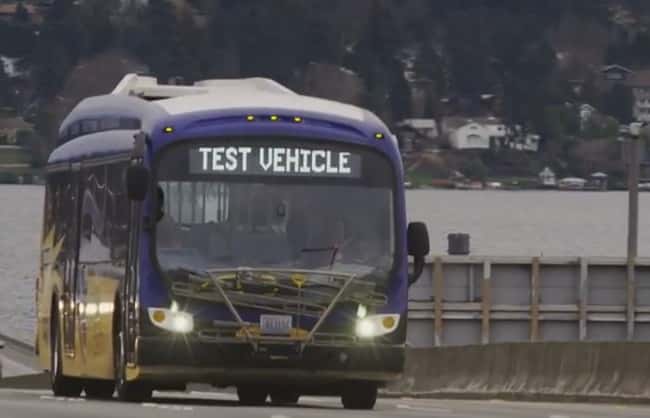 A Proterra Catalyst electric bus has completed 32,545 miles of on-road testing in just 106 days, averaging over 325 miles per day, says the company. According to Proterra, this is more than twice the industry standard for testing and showcases how the company's electric buses can service even the longest transit routes.
The testing was carried out by King County Metro Transit, which serves Seattle and the surrounding areas, and the single Proterra Catalyst bus operated 24 hours a day, seven days a week during the course of the test. The 97-passenger bus carried 14,500 pounds of water ballast during testing, simulating a 125% payload of a typical fully loaded bus.
The Proterra Catalyst achieved a maximum driving range of 572 miles in a single day and an average of 15 miles per gallon equivalent. According to Proterra, that is 231% more efficient than the diesel buses King County Metro currently uses.
The electric bus was only out of service a total of six days out of 106, including three holidays, one day of preventative maintenance and two days for what Proterra calls "minor issues." This translates to a 98% uptime for the Proterra Catalyst.
The Proterra Catalyst was recharged more than 1,750 times during the 106-day test, and the company estimates that it costs just $0.20 per mile to operate the electric bus compared with $0.90 per mile for a diesel bus and $1.00 per mile for a compressed natural gas bus.
King County Metro Transit recently purchased three Proterra Catalyst electric buses, and the City of Seattle recently announced the "Drive Clean Seattle" initiative to electrify private and public transportation.