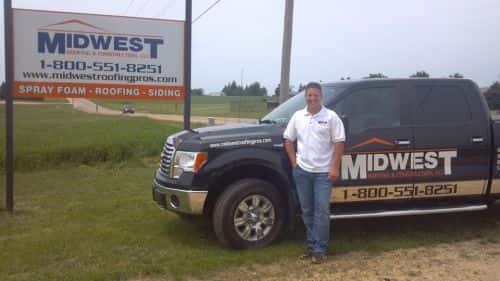 Midwest Roofing and Construction, a Dodgeville, Wis.-based residential and commercial contractor, has converted a 2012 Ford F-150 5.0 L pickup to propane autogas. Alliance AutoGas network member Charter Fuels performed the vehicle conversion and is supplying the autogas.
'The first month after the truck was converted to run on propane autogas, we used 354 gallons and saved somewhere between $400 and $500 on fuel,' says Josh Fowler, owner of Midwest Roofing and Construction owner. 'The truck is used to pull large loads, and we have been pleased with the reliable performance and towing capacity since switching to autogas.'
Charter Fuels works with Alliance AutoGas to bring propane vehicle programs to fleet customers in the Midwest. Services include vehicle conversions, fueling station construction, technical support and other offerings.
'It's our mission to put more of these clean propane vehicles on American roads and help fleets cut their fuel budgets in the process,' comments Charter Fuels' Josh Budworth.