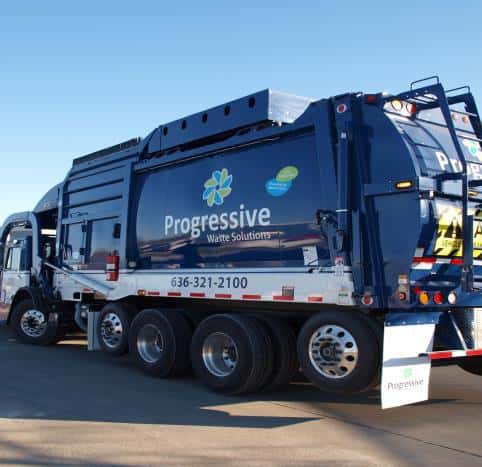 Progressive Waste Solutions Ltd., whose footprint expands across North America, says it has officially launched its new fleet of compressed natural gas (CNG) waste and recycling collection vehicles in the St. Louis market.
Along with its own fueling station, the company's St. Louis district now has 25 CNG vehicles in operation and, by the end of 2015, expects to increase that number to 40 CNG trucks on the road, representing about 50% of the local fleet.
'With our CNG fleet, we are able to provide our customers in the communities we serve a more environmentally friendly approach to collecting their waste and recyclable materials, as well as helping the community meet targets for reducing greenhouse-gas emissions and pollution in St. Louis' vibrant neighborhoods," comments John Drier, the company's area manager.
Progressive Waste Solutions notes the CNG vehicles are part of a corporate initiative announced in May 2013 to convert the company's diesel-powered collection fleet to CNG. Since then, the company says it has added nearly 250 CNG vehicles, and it now has close to 400 CNG vehicles on the road in 11 different markets throughout North America.
Progressive Waste Solutions says it typically purchases 300 to 400 trucks per year through the normal replacement of its fleet and is on track to have up to 55% of the total number of vehicles it replaces annually fueled by CNG. By 2019, the company expects 18% to 20% of its fleet to be powered by natural gas.