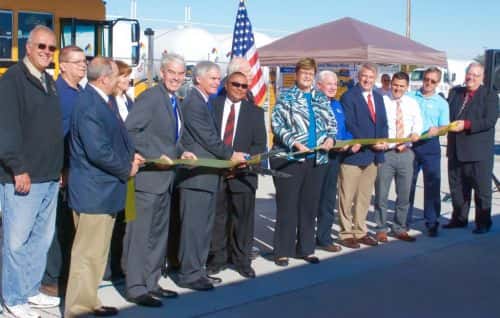 On Monday, Prism Propane Services of Ohio LLC held a grand opening ceremony for its new autogas fueling station, located at 399 Business Park Dr. S. in North Baltimore, Ohio. Although the facility is not open to the public, Prism says it already has contracts with some area school districts that will be using it.
Prism, an affiliate of the Hancock-Wood Electric Cooperative, notes North Baltimore Mayor Mike Julien began the ceremony.
"By opening this propane autogas fueling station, Prism Propane is giving our communities an environmentally clean and cost-effective fueling option," said Julien.
State Sens. Randy Gardner and Cliff Hite were present and shared their support for an alternative fueling option for the community. Gardner presented Prism COO George Walton with a letter of citation recognizing the company's efforts to make a greener fuel accessible in the area.
Â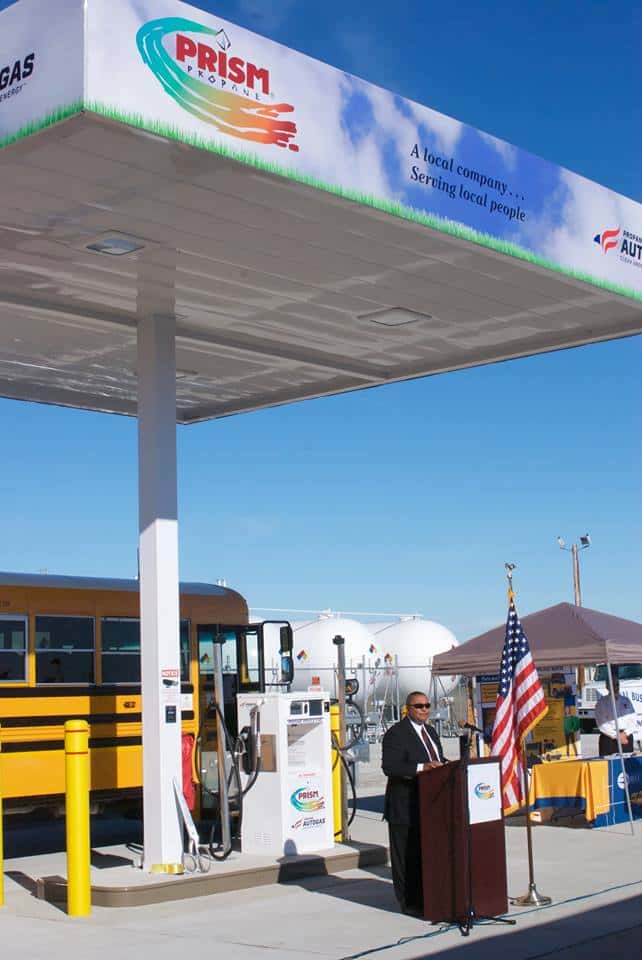 Walton stated, "We want to provide our local schools, business and municipalities with a cleaner-burning fuel alternative that is not only less expensive, but also keeps vehicle maintenance costs down."
According to Prism, several area school systems, including Van Buren, Elmwood, Wood Lane Schools and North Baltimore, have either adopted autogas or begun to look into switching to the alternative fuel.
Scott McKeown, health and safety coordinator of Wood Lane schools, spoke about his experience with propane-fueled buses. McKeown explained that his schools have been using autogas buses for several years and have seen tremendous differences compared to a diesel-fueled bus. Prism says he commented on how much quieter the buses are and how much faster they are to warm up when the temperatures are below freezing.
Some local agencies also signed up with Prism Propane to convert their fleet vehicles to autogas. Jerry Greiner, president of Northwest Water and Sewer District, said the company's choice to switch its vehicles to dual-fuel autogas models will help with costs and keep the communities more environmentally safe.
Photos courtesy of Prism Propane Services of Ohio LLC