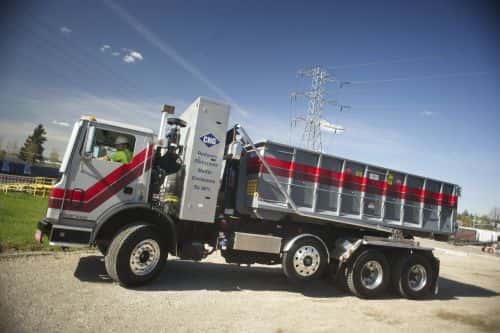 Pride Disposal, a Portland, Ore.-based hauling and disposal company, has selected McNeilus Truck & Manufacturing Inc.'s NGEN compressed natural gas (CNG) system for its newest fleet of roll-off trucks.
Pride Disposal owns and maintains a fleet of 40 trucks and began shifting to CNG in 2010. As the company's fleet manager, Bill Woody, explains, 'We're a company that is always looking to the future, and we decided to start running some of our trucks on CNG primarily because of fuel cost and the savings CNG delivers.
"We chose the McNeilus NGEN CNG system because of its simplicity, reliability, and close-at-hand parts and service network," he continues. "Plus, McNeilus technicians are close by when we need recertification of the system's components."
The NGEN CNG systems and services are available on new vehicles and retrofits through its national network of regional installation centers. McNeilus says its fuel management module reduces the number of fittings and increases reliability, while the fuel storage pods feature lightweight DOT Type 4 tanks. The systems also meet all NFPA-52 standards, adds McNeilus.