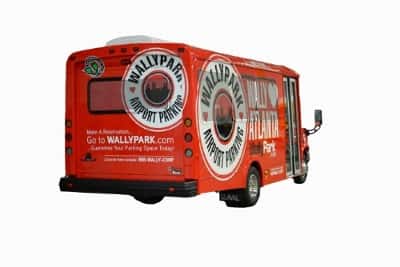 Phoenix Motorcars, a manufacturer of electric vehicles for the fleet market, has won an order for 50 of its Zero Emissions Utility Shuttle (ZEUS) buses from WallyPark, Joe's Airport Parking and Joe's Auto Parks – all subsidiaries of the L&R Group.
The 14-passenger, fully electric buses will be used to service airport parking at Los Angeles International, San Diego International and Hartsfield-Jackson Atlanta International. Each electric bus is expected to reduce greenhouse-gas emissions by more than 60 tons of carbon dioxide per year compared with a conventional diesel shuttle, Phoenix says. All 50 buses will have fast-charging capability, which allows full charging to take place in less than three hours.
"Phoenix is excited to partner with L&R on electrifying over 50 buses across the U.S. – a significant commitment to cleaning the air around our airports," says Phoenix president Steven Davis. "L&R is a forward-thinking company that's making a difference in the airport and parking industry."
"We are pleased to partner with Phoenix Motorcars as we look to revolutionize and electrify our fleet of buses," says L&R's chief operating officer, Kevin Montgomery.