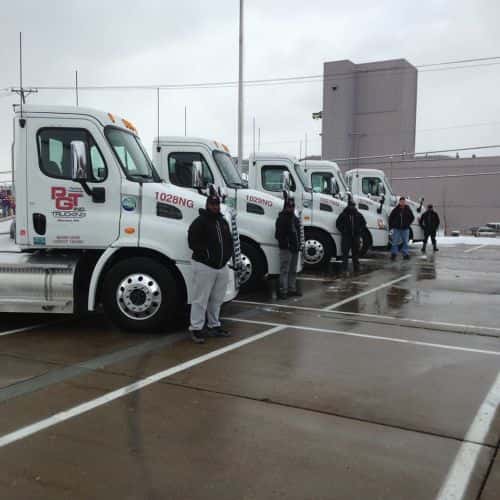 PGT Trucking Inc. recently bought five day-cab trucks powered completely by compressed natural gas (CNG). Headquartered in Monaca, Pa., the multi-service transportation firm operates over 1,000 power units and more than 1,500 trailers.
PGT Trucking bought the new Freightliner Cascadia vehicles through Fyda Freightliner, whose subsidiary, Fyda Energy Solutions, designed the CNG trucks. The vehicles feature ISX12 G natural gas engines from Cummins Westport, and they will service a local route in the Baltimore region. The trucks are slated to fill up at refueling stations in and around the Maryland city.
Micah Yarger, marketing coordinator at PGT Trucking, explains why the company invested in the new trucks.
"The switch to CNG provides a huge potential for a cleaner environment and lower transportation costs," he tells NGT News. "This purchase and investment of CNG dedicated engines is a tangible representation of PGT's commitment to safety, environmental protection, innovation and efficiency."
"We have a customer that greatly values clean energy, so this helps us service that customer the way they want to be serviced as well," he adds, not revealing the customer's name.
Notably, these new trucks represent PGT's first alternative fuel vehicles. As to whether the company will add more CNG trucks in the future, Yarger seems hopeful. "As fueling stations continue to be built and the success of this fleet is proven, it could be possible," he says.
Photo caption: Drivers stand next to their new CNG trucks. Photo courtesy of PGT Trucking's Facebook page.