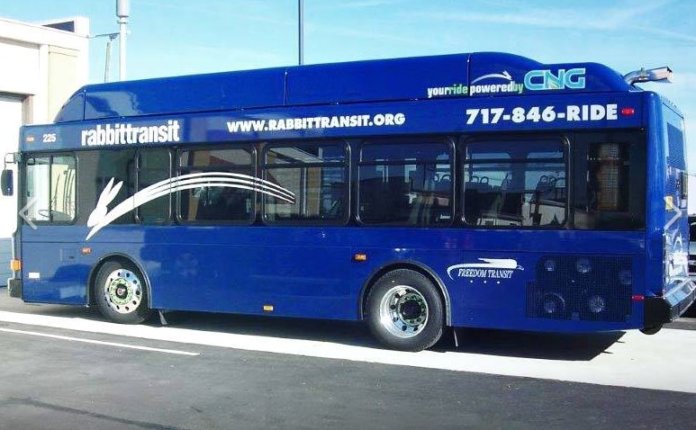 Rabbittransit, a regional public transportation provider in Pennsylvania, has added a pair of compressed natural gas (CNG) buses to its fleet.
In an announcement on Facebook, the transit company says the new vehicles are the first of their kind to be deployed in Adams County, Pa.
According to a local Fox43 report, CNG is approximately $0.26/GGE cheaper than diesel for rabbittransit, which cut the ribbon on a CNG refueling station in Gettysburg in the fall.
In 2015, rabbittransit launched its first CNG vehicle through a partnership with Republic Services. In 2017, Trillium CNG opened a public-access station built primarily to meet the needs of rabbittransit's growing fleet of CNG buses.