The Pennsylvania Department of Environmental Protection (DEP) has begun accepting "clean diesel" grant applications to replace, repower or retrofit fleet diesel-powered trucks, buses, and other vehicles and equipment through the Driving PA Forward program.
More than $2.6 million is available as a result of the Volkswagen Dieselgate settlement. Grants are available for both public and private entities, including school districts, local governments and nonprofit organizations. Applications are being accepted Jan. 18-Feb. 28.
"Reducing emissions from diesel engines is an important tool for improving the air we breathe," says Patrick McDonnell, DEP secretary. "Whether it is a school district upgrading their school bus fleet or a private company repowering their delivery trucks, projects under the Clean Diesel Grant Program lead to cleaner air and lower emissions."
The DEP is offering the following reimbursements: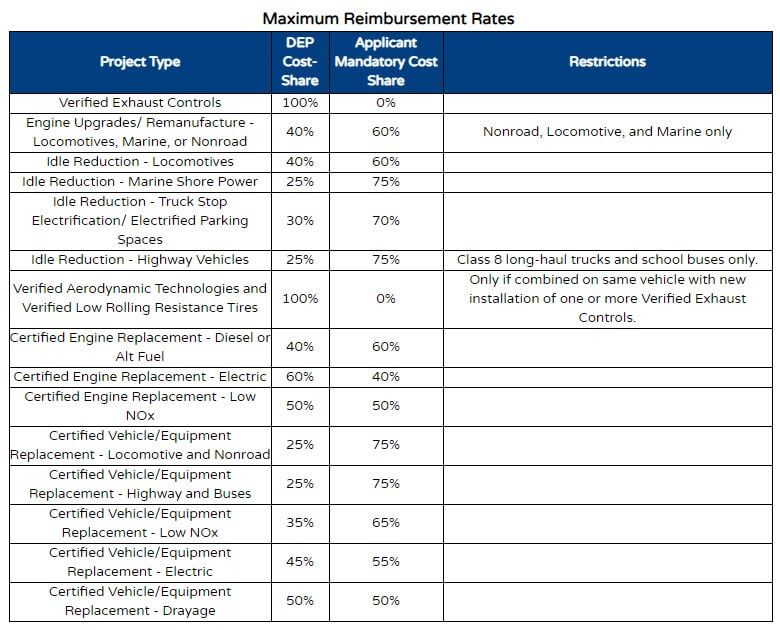 More information is available here.