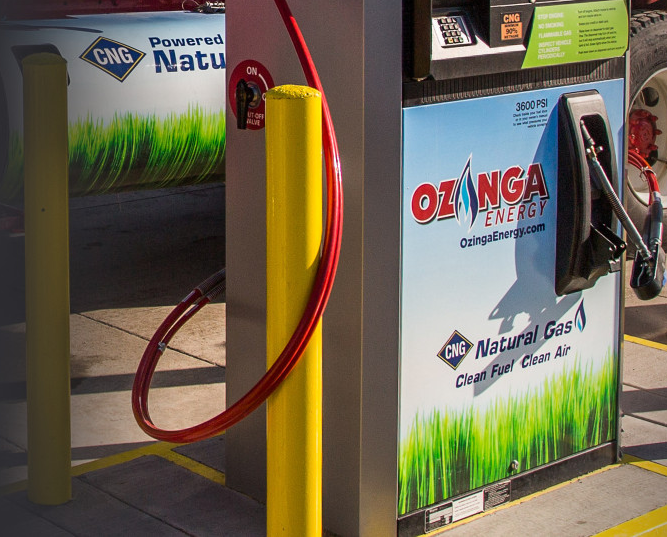 Chicago-based concrete and energy company Ozinga says it has opened three compressed natural gas (CNG) stations to the public, added new payment options and lowered its fueling prices at select locations.
Ozinga says that its Chicago CNG station, at 2255 S. Lumber St.; its Crown Point station, at 1211 E. Summit St. in Indiana; and its Gary station, at 400 Blaine St. in Indiana, are open to the public and now accept all major credit cards.
Additionally, public Level II electric vehicle stations were installed at the Crown Point and Gary facilities.
Further, the company says that two additional Ozinga CNG stations have lowered their pricing. Its Des Plaines facility, located at 200 Jarvis Ave. in Illinois, lowered its price from $2.60 to $2.25, and the Gary facility lowered its price from $2.55 to $2.30.
Ozinga also announced the opening of a new CNG station in Indiana. This fueling station will be a new public location in Gary at 2555 E. 55th St. and will replace Ozinga's current Gary CNG station. An opening date for this location is still being determined.
Ozinga has been offering CNG fueling solutions since 2012, when it opened its first CNG facility in Des Plaines. Since then, it has opened additional fueling stations in Mokena, Ill., and Montgomery, Ill., as well as in Gary. The company also has a fleet of concrete mixers that run on CNG and is committed to converting its entire mixer fleet over the next few years.
In addition to CNG fueling stations, Ozinga's energy group also offers CNG station repair, vehicle service and CNG parts.