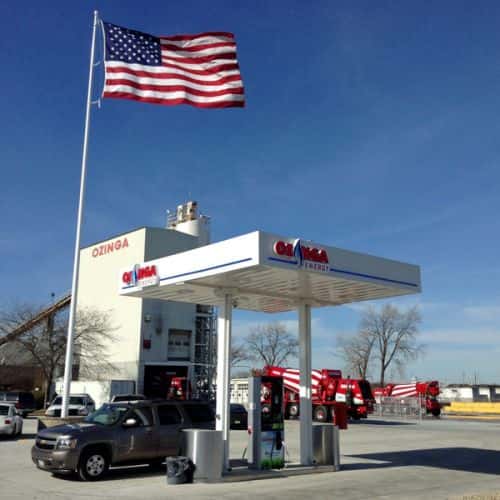 Construction materials supplier Ozinga and its Ozinga Energy division officially opened a new public-access compressed natural gas (CNG) refueling station in Gary, Ind., this week. This facility joins two other CNG stations that Ozinga operates, in Chicago and Mokena, Ill., and another site is scheduled to come online soon in Des Plaines, Ill.
All of these stations support Ozinga's own natural gas vehicle initiative, which already includes dozens of CNG-powered concrete mixer trucks that use Cummins Westport's 8.9-liter ISL G. The company's Tim Ozinga told NGT News last year that the goal is to have the entire fleet – some 500 vehicles – running on natural gas by 2020.
The new facility in Gary is located at 400 Blaine St., near Cline Ave. and U.S. Route 12. A single dual-hose CNG dispenser is available at the station.
Photo by Ozinga