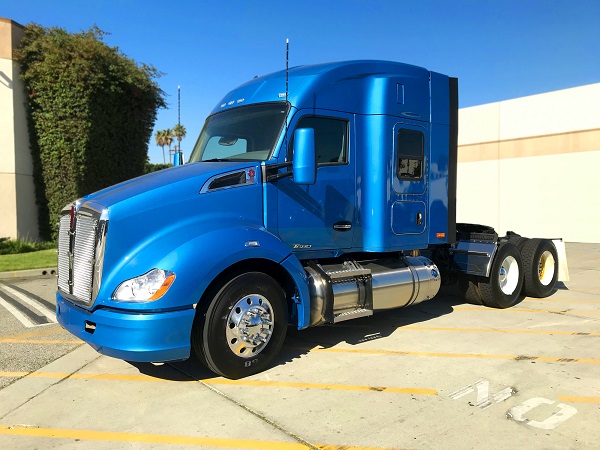 Clean Energy Fuels Corp. has announced it will supply Redeem renewable natural gas (RNG) to intermodal trucking company Overseas Freight as part of an emissions-reduction initiative in the Ports of Long Beach and Los Angeles.
In preparation for upcoming regulations outlined in the San Pedro Bay Ports Clean Air Action Plan (CAAP), Overseas Freight obtained Prop 1B funding for five Kenworth T-680 trucks outfitted with the new Cummins-Westport near-zero ISX12N natural gas engine. The ISX12N is certified by California Air Resources Board to reduce smog-forming NOx emissions by 90% compared to the current engine standard, according to Clean Energy.
Overseas Freight has contracted for RNG fuel through the Clean Energy Redeem $1 Deal, which guarantees a fixed fuel price of $1/gallon for one year. Further, says Clean Energy, Redeem – organically sourced from dairy and landfill waste – allows customers to achieve a reduction in greenhouse-gas emissions by at least 70% versus diesel.
"We're pleased to be part of an effort to help improve air quality in the L.A. and Long Beach ports and support CAAP in fostering more sustainable freight movement," comments Joseph Wang, president and CEO of Overseas Freight. "Clean Energy has been a good partner for years, and we are excited to use Redeem at a price far below diesel."