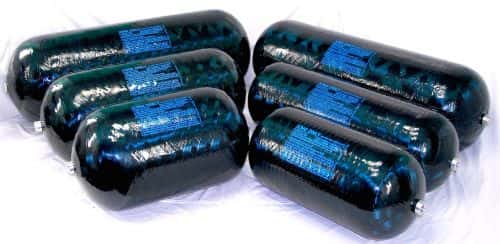 Optimum Composite Technologies LLC has announced a new compressed natural gas (CNG) tank that measures 18 inches in diameter and 37 inches in length. The product is certified to ANSI's NGV2 standard for CNG fuel containers and meets the U.S. Department of Transportation's FMVSS 304 standard.
The tank, which Optimum says passed all the required bonfire tests, offers two port sizes: A 2-inch port facilitates using IMPCO Technologies' internal solenoid tank valve with integral pressure relief device. This valve is commonly used on GM and Honda conversions. A 1.125-inch port enables the use of OMB's LYRA or BETA valves, or a Sherwood valve and GFI pressure relief device.
'Having two separate port sizes makes this CNG tank highly adaptable and adds extra flexibility to our costumers,' says Chad Morgan, Optimum's customer relations manager. 'This new certification strengthens our presence in the light-duty sector of the CNG market.'
Deliveries of the CNG tank, which the company says offers an ideal fit for the cargo space in vehicles such as the Chevrolet Cruze, Honda Civic, Ford Intercept and smaller SUVs, have already begun.