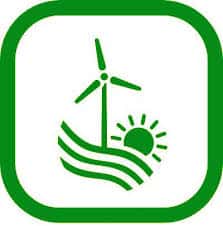 Onboard Dynamics Inc. (ObDI), a Bend, Ore.-based start-up focused on compressed natural gas (CNG) refueling, has received $3 million from the U.S. Department of Energy's (DOE) Advanced Research Projects Agency – Energy (ARPA-E), the Portland Seed Fund, NW Natural and other utilities, and private investors.
According to the DOE, its portion of the funding was allocated through ARPA-E's recently introduced Renewable Energy to Fuels through Utilization of Energy-dense Liquids (REFUEL) program. Today, ARPA-E announced up to $30 million in funding for the REFUEL program, which seeks to develop technologies that use renewable energy to convert air and water into carbon neutral liquid fuels, as they can be stored, transported, and later converted into hydrogen or electricity to provide power for transportation.
"This additional funding commitment puts Onboard Dynamics on track to become a financially sustainable provider of affordable CNG refueling solutions," says Rita Hansen, CEO of Onboard Dynamics. "Over the next 18 months, we will complete development, testing and market introduction of our first products."
ObDI is currently pursuing two CNG refueling solutions, based on new technology for both on- and off-vehicle applications:
A fully integrated onboard engine-compressor system
A standalone, mobile, self-powered compressor system
According to ObDI, its technology uses the automotive engine's own power to compress natural gas during the refueling process, which would open up the existing natural gas distribution system to CNG vehicles.
ObDI says it previously received funding support from ARPA-E, the Oregon Nanoscience and Microtechnologies Institute, Oregon BEST, Oregon State University and the Portland Seed Fund, among other strategic partners and private investors.