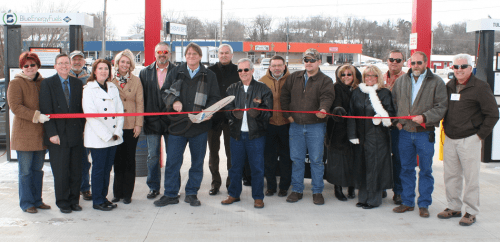 A new compressed natural gas (CNG) station is now open in Grove, Okla. The quick-fill facility, located at 573 W. Third St., was built by Tulsa Gas Technologies (TGT) and is owned and operated by Blue Energy Fuels.
'This is the latest in a string of new stations recently built across the region,' notes Tom Sewell, president of Blue Energy Fuels and TGT. 'Several public stations have opened in the last few years, and there's a lot more to come.'
Sewell says this marks the 89th CNG station in Oklahoma, and the facilities are bringing CNG access to many new communities, filling in the gaps one at a time.
"The more places there are to fill up, the easier it is to make the decision to convert vehicles to natural gas," he adds.
As for demand, Sewell believes it will continue to grow rapidly, in spite of the recent drop in gasoline prices.
"People are recognizing the long-term stability of natural gas prices, especially compared to the roller coaster of ups and downs that gasoline goes through," he says. "I hear from a growing number of fleet managers and business owners who are tired of not being able to plan for their fuel costs. More and more are turning to CNG, and those numbers will continue to increase."
The station, located less than five minutes from popular Grand Lake, features two double-hose dispensers, also built by TGT, and is open 24 hours a day.