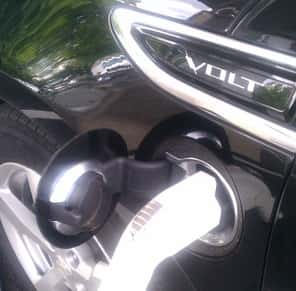 These days, more fleet managers are keeping an open mind about electric vehicles (EVs) and plug-in hybrids, with steadily increasing volumes being deployed for various applications.
Although uptake of EVs and hybrids has been light – mainly because of these vehicles' higher up-front costs – a growing number of government and corporate fleets are showing interest in electrification.
Take Frito-Lay North America, for example, which has more than 175 all-electric delivery trucks in its fleet today. The company recently touted this electrified fleet's one-millionth mile of service, and Frito-Lay expressed a continued commitment to putting more EVs on the road: Another 100 will be deployed by the end of this year.
GE has been an especially strong early adopter, following a major announcement in late 2010 that outlined a goal of converting at least half of its global fleet – some 30,000+ vehicles – to EVs by 2015. Other companies, including Enterprise Rent-A-Car, UPS and FedEx, are also making substantial inroads with EVs.
In the public sector, one gigantic fleet – New York City's – is leading by example. Keith Kerman, the city's chief fleet management officer and deputy commissioner of the Department of Citywide Administrative Services, tells NGT News that electrification is an important strategy in the city's efforts to diversify its fleet of 27,000 vehicles.
In New York, those efforts began in earnest with a shift toward hybrids, which have performed well in the field. 'The hybrids have proven their case,' Kerman says. 'We are seeing a return on investment.'
The city fleet – which comprises about 9,000 heavy-duty diesel vehicles in such departments as sanitation and parks, as well as 18,000 light-duty units (8,000 in the NYPD alone) – consumes more than $120 million a year in fuel. Even modest improvements in fuel economy result in substantial savings.
Right now, more than 5,000 hybrids are operating in the city's fleet. The Prius alone represents about 2,600 units, with the Ford Fusion, Ford Escape and other models filling the balance. The old Jeep Cherokees in the NYC fleet were averaging about 11.9 miles per gallon in everyday use. The new Escape hybrids are doing just shy of 20 miles per gallon, Kerman explains.
This is the kind of fuel-savings – and resulting cost-savings – that makes a more extensive deployment of plug-in hybrids and all-electric vehicles a tantalizing possibility, he notes. There are about 425 plug-in hybrids in the city's fleet today, and a total of approximately 100 Chevy Volts will be in circulation by the end of June. The city is also investing in electric Ford Transit Connect models.
The 63 Volts currently online in New York are being used across a number of city agencies, including by the NYPD and the Department of Parks & Recreation. Grants and other forms of funding have been used to defray the up-front cost of the Volt, which is around $38,000 – a figure Kerman admits is high for a sedan.
'Certainly, at $38,000 to $40,000, it would be difficult to say, 'We're going to the Volt exclusively,'' he says.
Going all-electric tomorrow, however, is not the plan. Rather, Kerman points to the case of hybrids, which were initially priced well above an equivalent gasoline-powered vehicle but have become affordable within a few short years. He sees a similar trajectory for EVs.
'We're hopeful that as the technology advances, the price points will come down,' he says.
Today, the city uses its own chargers – about 120 of them – to handle the electric fleet's refueling needs. So far, that has been a suitable approach for the number of EVs and plug-in hybrids that the city fleet administers, Kerman explains. However, that will change when EVs go from representing one out of 100 units to 50 out of 100 units.
Newer charging technologies – namely, Level 3 DC fast-charging stations – are emerging ahead of the curve to meet fleets' needs. ABB, for example, recently introduced its Terra 51 DC charger to the U.S. market, and Schneider Electric's EVlink DC Quick Charger is also now available.
'The market has a voracious appetite,' says Mike Calise, Schneider Electric's director of electric vehicles.
Why the appetite? Quite simply, DC fast chargers are just that: fast. Among individual consumers and fleet managers alike, long EV charging times have taken some of the sheen off these vehicles. It takes Level 1 and Level 2 chargers hours to replenish an EV's depleted battery bank.
However, a Level 3 charger handles the job in a fraction of the time. For its part, Schneider Electric has gone on the record to say that the EVlink DC Quick Charger charges a typical battery to 80% full in less than 30 minutes.
Advances such as this will be advantageous to any fleet that is deploying a larger number of plug-in hybrids and all-electric vehicles, Kerman says. Today, New York's fleet is sipping electricity from the grid. In a few years, however, it could be taking gulps.