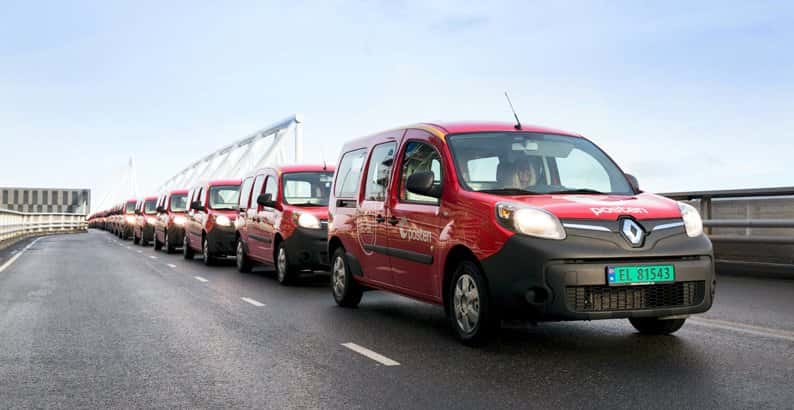 Posten, the Norwegian postal service, has ordered 240 Kangoo Maxi Z.E. electric vehicles (EVs) from Renault.
According to Renault, Posten is targeting a 40% reduction in its CO2 emissions by 2020 and already has a fleet of 900 EVs, including cars, bikes, quadricycles, and trailers. The postal service will mostly use the red-colored Kangoo Maxi Z.E.s in areas of high population density.
The manufacturer says the Kangoo Maxi Z.E. offers a range of 170 km NDEC (80 to 125 km under usual driving conditions).