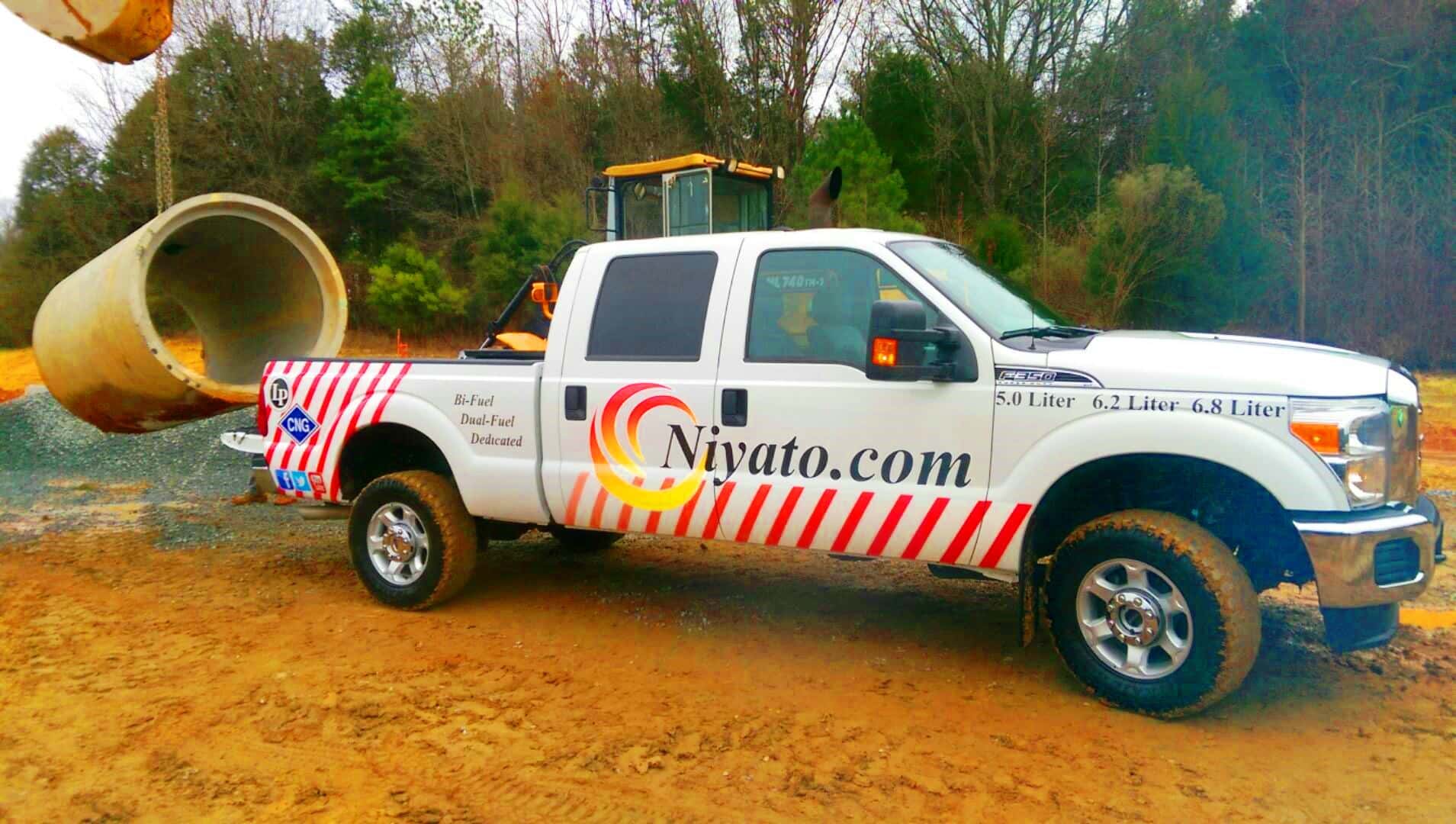 Niyato Industries Inc. has purchased a new developmental 2016 Ford F-350 with the 6.2 liter V8 engine in order to perfect its California Air Resources Board and Environmental Protection Agency certifications for propane and compressed natural gas (CNG) conversions.
The 2016 CERT will cover all Ford 6.2 liter motor families from 2012 forward, including the F-250 and F-350. Niyato will be providing systems with the capability to operate on propane and natural gas, as bi-fuel and dual-fuel and dedicated platforms, all while meeting the current emissions standards and regulations.
Keith Thompson will head Niyato Industries' calibration and system design team for Niyato's future development department. Niyato says that Keith is credited for all calibration work for EPA certification for Bachman NVG and BAF Technologies and did all development work on kits sold, and he has been retrofitting alternative fuel vehicles since 1981.
Niyato expects the certification to be completed at the end of March and has begun taking orders for the 2012-2016 alternative systems. The company will also be certifying the F-150 5.0 liter later this year, as well as other GM products capable of being re-powered to operate on alternative fuel sources beyond gasoline or diesel.