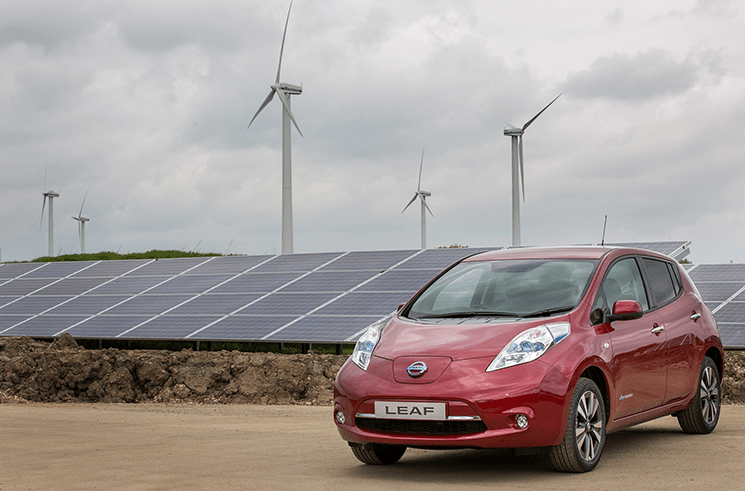 Nissan says that it has switched on a new solar farm at its biggest manufacturing site in Europe, alongside 10 wind turbines already generating clean power, to power its electric vehicle (EV) production plant that produces its all-electric LEAF vehicle and its batteries in the U.K.
According to Nissan, the 4.75 MW solar farm comprises 19,000 photovoltaic panels and is now fully operational at the Nissan Sunderland Plant.
"We have built over 50,000 Nissan LEAFs in Europe, and the industry-leading new 250 km-range LEAF is now available," says Colin Lawther, Nissan's senior vice president for manufacturing, purchasing and supply-chain management in Europe. "With 10 wind turbines already generating energy for our Sunderland plant, this new solar farm will further reduce the environmental impact of Nissan vehicles during their entire lifecycle."
Combining the output from the wind turbines and the new solar farm, renewables will produce 11.35 MW of energy in Sunderland – the equivalent of 7% of the plant's electricity requirements and enough to build 31,374 EVs.
Nissan adds that a number of breakthrough initiatives concerning EVs and next-generation battery technology have recently been announced. To read the full release, click here.