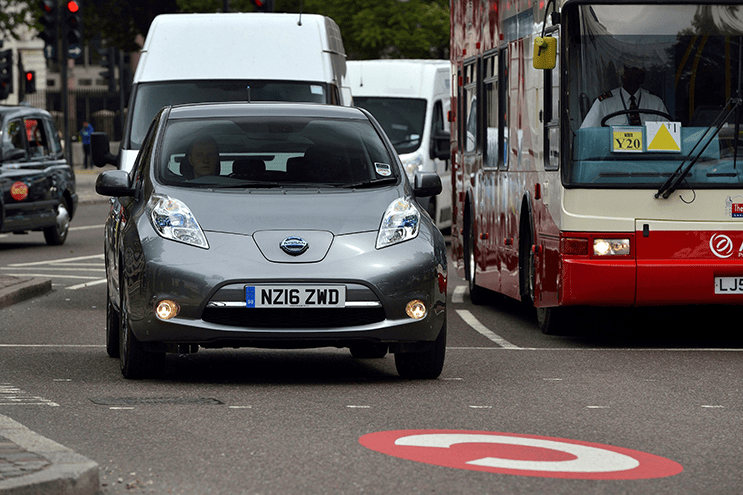 Nissan says it is partnering with the car-hailing service Uber on a new, major electric vehicle (EV) project as part of its commitment to tackling air pollution in London and across the U.K.
According to Nissan, the carmaker has supplied a fleet of 20 all-electric Nissan LEAFs to Uber for use as part of an extensive EV trial in the capital currently underway – the first time pure EVs have been available for hire through the Uber app in London.
"We are confident this trial will prove a success and that Uber will join scores of taxi and private-hire operators across the U.K. and wider Europe in recognizing the financial and environmental benefits of Nissan's market-leading electric vehicles," said Gareth Dunsmore, head of EVs for Nissan Europe. "With the impact of poor air quality remaining a cause for concern, the trial could prove to be a pivotal moment for tackling the challenges in London."
Run in partnership with the Energy Savings Trust (EST), the study will look into the feasibility of running large numbers of electric private-hire vehicles in the U.K.
As reported, the EST will research the experience, driving patterns and economics of private-hire drivers using electric cars and the capacity of London's current network of charging points to support these vehicles.
Already, 60% of Uber journeys in London are made in hybrid vehicles, but the company is keen on exploring the environmental and economic benefits of going fully electric ahead of the introduction of the capital's Ultra Low Emissions Zone in 2020.
"People already associate Uber with hybrid cars, but we now want to go a big step further with fully electric cars on the road from today," said Jo Bertram, regional general manager of Uber in the U.K. "We are determined to use technology to help tackle the challenge of air pollution in London and across the U.K. Our car-sharing service has already saved 1.2 million miles and 211 metric tons of CO2. With electric vehicles – and more people sharing their journey and leaving their own cars at home – there's even more we can do."
Nissan recently introduced a new 30 kWh battery model that delivers 26% more range versus the previous generation model and up to 155 miles of driving range on a single charge.