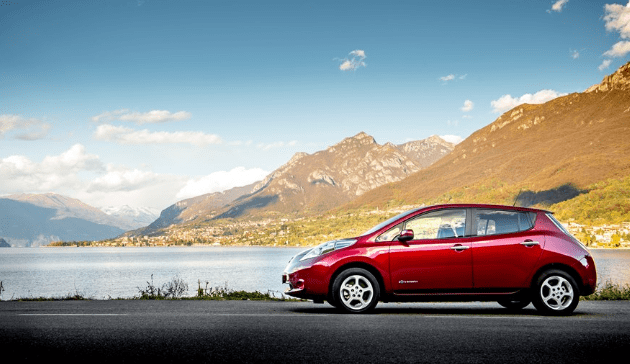 Nissan says it has surpassed the 75,000 electric vehicle (EV) sales milestone in Europe as the EV market continues its forward momentum.
As reported, European Nissan LEAF sales have risen by 10% in the first half of fiscal year 2016 compared with the same period last year. This milestone follows the recent announcement that 260,000 Nissan EVs have been sold worldwide, reinforcing Nissan's vision for a zero-emission future.
The company says EV sales have been further bolstered by strong e-NV200 sales year-to-date fiscal year 2016 – up 34% year on year. Increased demand for Nissan's zero-emission e-NV200 from businesses across Europe comes as the brand celebrates the extension of its five-year warranty to include the all-electric LCV.
Gareth Dunsmore, director of EVs at Nissan Europe, says, "Europe's electric vehicle market is growing at an extraordinary pace as motorists across the continent switch on to the multiple benefits that electric mobility provides. As part of Nissan Intelligent Mobility, it is our aim to offer customers around the world a safer and more sustainable future through our electric vehicle range, including the Nissan LEAF and e-NV200. By driving sales, we are encouraging increasing numbers of drivers to switch to EVs and, ultimately, move towards a zero-emission future."
With the LEAF's 30 kWh battery now offering 250 kilometers in driving range and as many as 4,000 quick chargers installed across Europe, driving an electric car is more practical than ever before.