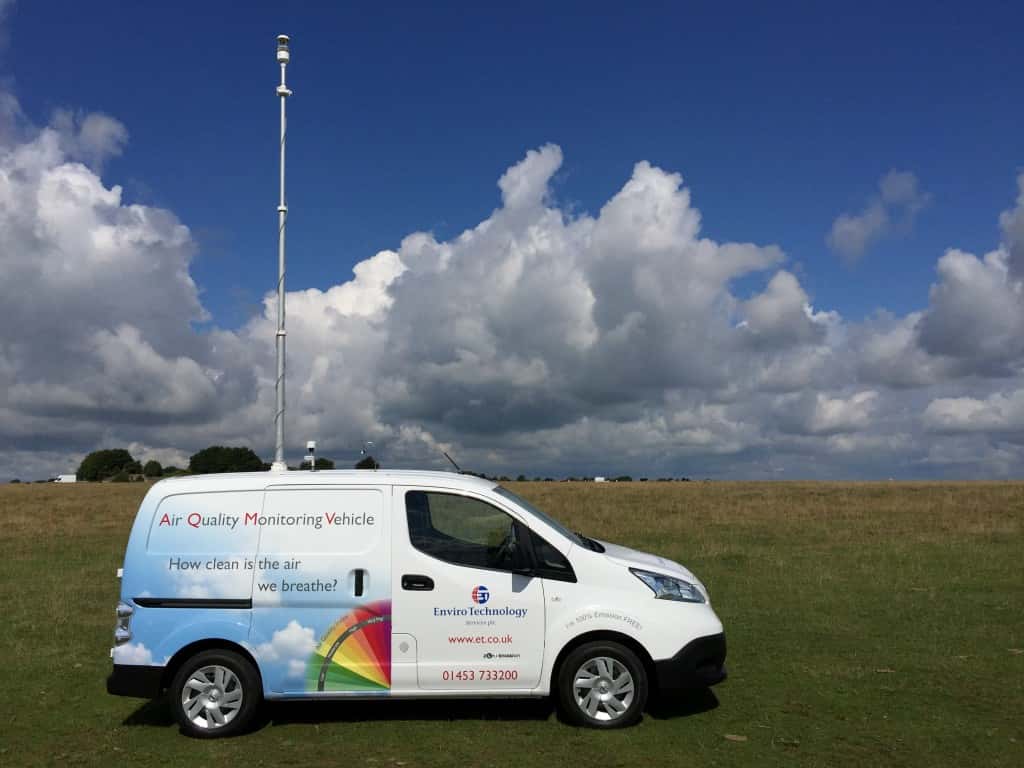 An air quality monitoring service in the U.K. has enlisted a Nissan e-NV200 electric van to determine roadside pollution levels. The first pilot project took the Air Quality Monitoring Vehicle from Reading to central London, revealing that nitrogen dioxide (NO2) levels inside a car could be as much as 21% higher compared with NO2 levels outside the vehicle.
"We have developed the Air Quality Monitoring Vehicle to give local authorities and researchers a powerful new tool to plan action to clean up our air and tackle one of our greatest public health challenges," says Duncan Mounsor, managing director of Enviro Technology Services.
The Nissan e-NV200 was specifically chosen, as it does not emit any emissions that could alter the results. Built by Enviro Technology Services, the so-called "Smogmobile" can gather air quality data from both inside and outside the vehicle in real time. It carries state-of-the-art instruments, several of which are more sensitive, more accurate and faster than the U.K.'s national air quality monitoring network, according to Enviro Technology Services.
This includes equipment that can make highly accurate, direct measurements of NO2, in contrast to traditional instruments used by the U.K.'s static air quality monitoring network, which measure NO2 indirectly and are unsuited to fast-changing environments.
The Air Quality Monitoring Vehicle conducted a pilot NO2 study on a two-hour journey from Reading along the M4 and through central London to Waterloo Bridge using its new capabilities. It found that the driver and passenger were consistently exposed to levels of NO2 the same as or higher than those on the road outside.
"This illustrative study adds to mounting evidence that vehicles provide little protection from harmful traffic pollution, and drivers and their passengers may even be exposed to higher levels than on the road outside," says Dr. Ben Barratt, lecturer in air quality science at King's College London.
"The public health message is, you can't hide from air pollution inside a car," continues Barratt. "Many people think that if you cycle or walk, you are exposed to more air pollution, but levels are significantly lower at the side of a road than in traffic."