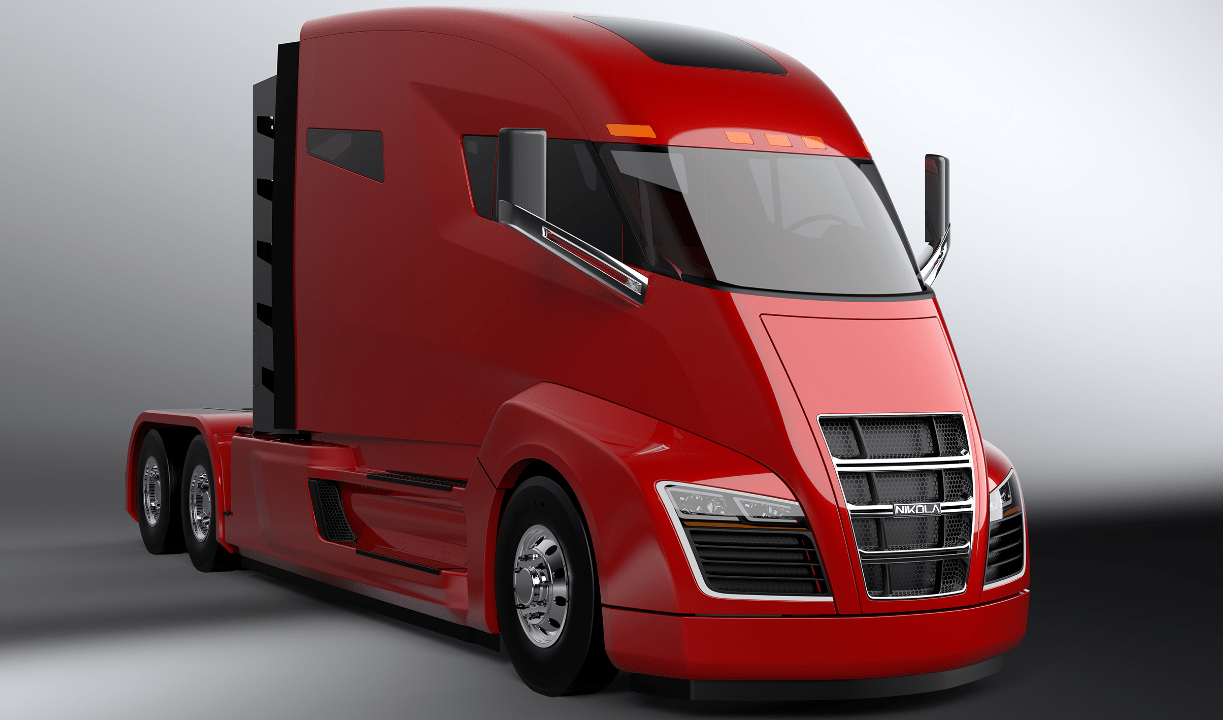 Nikola Motor Co., a designer and manufacturer of electric vehicles (EVs), energy storage systems and EV drivetrain components, says its research and development team will unveil its 100% zero emissions Nikola One commercial Class 8 truck in early December in Salt Lake City.
As previously reported, the 2,000 hp, Class 8, electric semi-truck is capable of pulling a gross weight of 80,000 pounds and offering more than 1,200 miles between stops.
"While other companies have recently announced battery-powered semi-trucks, those trucks are restricted to a range of only a couple hundred miles and four to eight hours of charging between stops," says Trevor Milton, company founder and CEO.
"Nikola has engineered the holy grail of the trucking industry," he boasts. "We are not aware of any zero-emission truck in the world that can haul 80,000 pounds more than 1,000 miles and do it without stopping. The Nikola One requires only 15 minutes of downtime before heading out for the next 1,000 miles."
According to Milton, this development required "a specific zero-emission refinement process of fuel and gutsy engineering and product execution." He goes on to add that a traditional manufacturer would have to partner with an oil company, an environmental group, an EV engineering firm, a broad spectrum of suppliers and a consulting firm to figure it out, but Nikola was able to accomplish this all in-house.
In addition to the zero-emission semi-truck, Nikola has initiated the first steps to manufacture emission-free power plants that range from 50 kW to 50 MW, cutting power generation costs in half. Nikola believes this technology has the ability to transform not only America's roadways, but also how the world will migrate toward zero-emission energy going forward.
Two months ago, Nikola announced more than $2.3 billion in reservations, totaling more than 7,000 truck reservations with deposits.
The Nikola One truck leasing program costs between $4,000 to $5,000 per month, depending on which truck configuration and options the customer chooses. The first 1 million miles of fuel under the lease is included with each truck sale, potentially offsetting 100% of the monthly cost, the company adds.