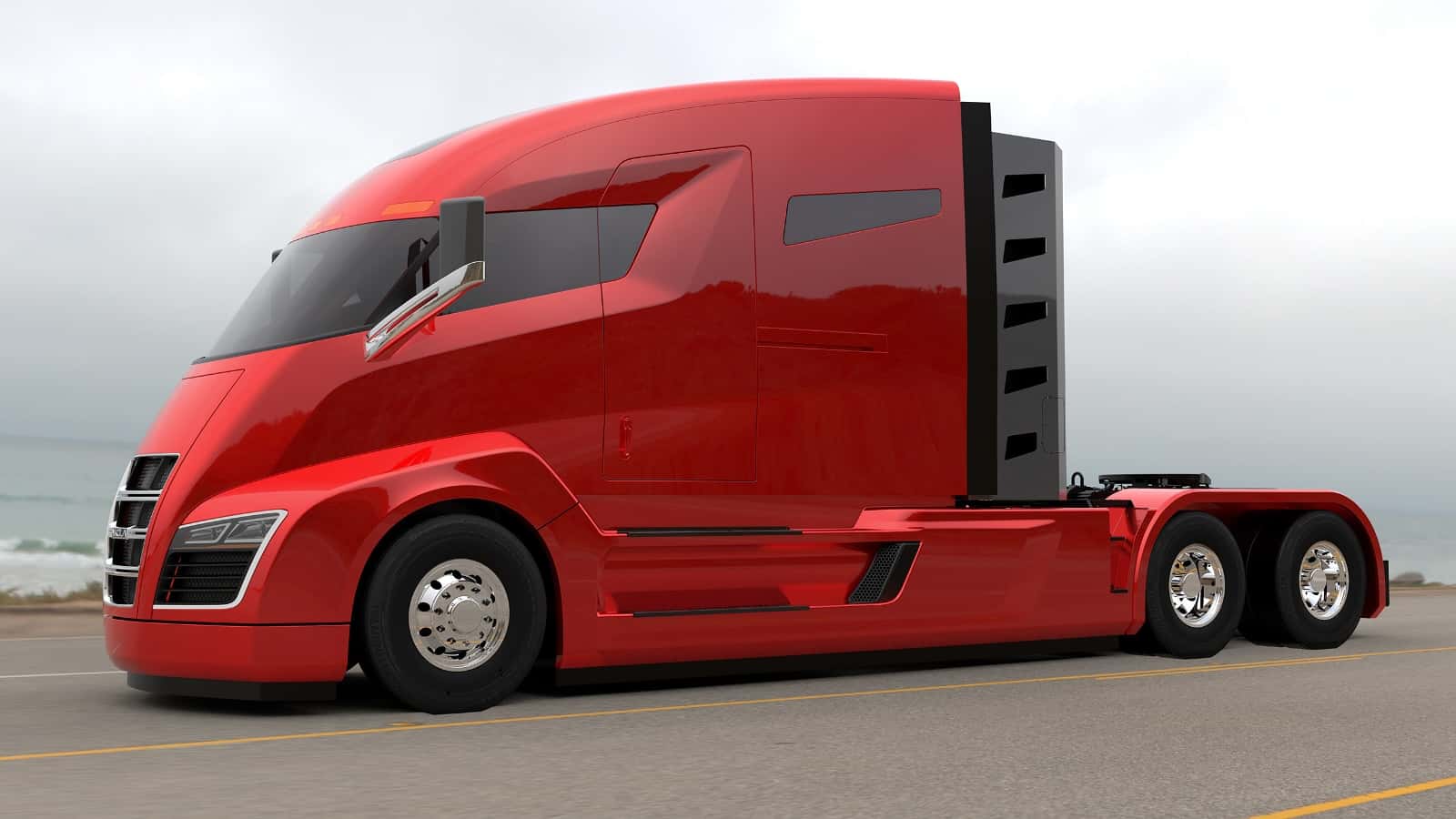 Nikola Motor Co. (NMC), a designer and manufacturer of electric vehicles (EVs), energy storage systems and EV drivetrain components, has announced the launch of its first products: Nikola One Class 8 electric semi-truck and Nikola Zero 4×4 electric UTV.
Named after the famous electrical engineer Nikola Tesla, NMC was formed by founder and CEO Trevor Milton years ago. Now, the company says its first working prototypes will be displayed to the public later this year.
NMC announced that the 2,000 hp, Class 8, electric semi-truck is capable of pulling a gross weight of 80,000 pounds and offering more than 1,200 miles between stops.
NMC says the Nikola Zero UTV project is a 100% electric-powered, zero-emission, four-passenger, side-by-side that boasts over 520 hp, 480 ft./lbs. of torque, 20 inches of suspension travel on all four wheels and a 125-mile range.
Though the majority of the semi-truck components are being developed by Nikola, the company co-designed the independent suspension with Meritor.
"We want to even the playing field and income inequalities seen between owner operators and fleets for the first time in recent trucking history. This is just the beginning of what's ahead for America, our company and the electric vehicle market," says Milton.
Prior to establishing NMC, Milton was CEO of dHybrid Systems, a natural gas storage technology company that was acquired in October 2014 by Worthington Industries.