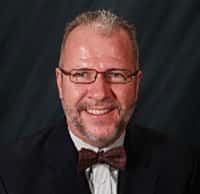 Long-time natural gas vehicle (NGV) expert Stephe Yborra has launched Yborra & Associates LLC (Y&A), a commercialization and market development consulting practice focused on new and emerging energy technologies.
Y&A mainly serves the North American market, and the practice's two core areas of expertise are NGVs and natural gas building cooling, heating and power generation (BCHP) technologies. Clients include end-use customers, energy service providers, manufacturers, government policymakers and clean-air/clean-transportation policy advocates.
Yborra has played a pivotal role in the NGV industry, having served concurrently as director of market development at national trade association NGVAmerica and director of market analysis, education and communications at the Clean Vehicle Education Foundation. He recently announced his plans to leave the organizations to pursue other interests.
Prior to entering the NGV industry in 2002, Yborra had developed a consulting practice named Energystics Inc., which focused on advanced BCHP technologies. Y&A says that like NGV technologies, BCHP systems also offer customers energy cost savings while providing environmental and energy diversification advantages.
Y&A says its practice combines Yborra's 35+ years of energy technology commercialization and market development experience with the skills and expertise of a group of other professionals to provide clients a full suite of consulting services.
To learn more about Y&A, visit the practice's website here.