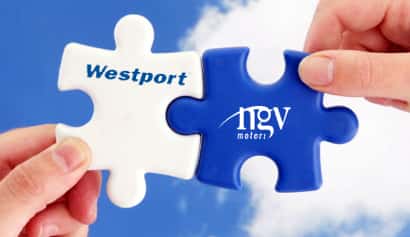 NGV Motori, a manufacturer and supplier of natural gas engines and conversion kits for aftermarket diesel engines, has announced new partnerships with Westport and Lion Bus.
The company says its exclusive partnership with Westport will allow NGV Motori to supply OEM quality conversion kits and natural gas engines, incorporating the quality and expertise of Westport for all electronic management systems.
"This partnership enables NGV Motori to not only provide best-of-breed product, but also support after-sales service and parts using the existing network that Westport already has established in North American markets," says Sunny DeWakar, CEO of NGV Motori.
The company has also entered a strategic manufacturing alliance with Lion Bus, a Canada-based maker of Type C school and MFSAB busses, to offer an OEM Type C school bus powered by the NGV Motori International DT466 compressed natural gas (CNG) engine.
The first Lion/NGV Motori CNG bus was introduced at the Alternative Clean Transportation (ACT) conference in Dallas last week.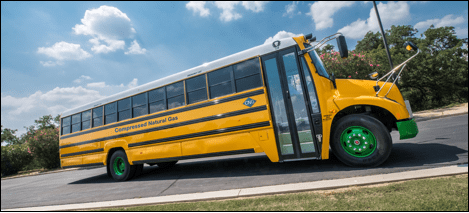 "Over the past years, our customers have often requested an OEM CNG solution school bus to complement our well-known CNG conversion packages," comments Fury Zaidi, president of NGV Motori. "By teaming with the unique qualities of Lion Bus, we believe we have found a partner who will carry the legacy of Motori's 30-plus years of excellence worldwide effectively to the American school bus marketplace, serving an obvious need in the evolving field of clean energy student transportation.'
"We are pleased to add the NGV Motori International DT466 CNG engine to our growing offerings in the clean energy field," notes Marc Bedard, president of Lion Bus.
"As importantly, our CNG model is a production-ready reality, with orders being taken now for fourth-quarter 2015 deliveries," adds Bedard. "At Lion Bus, we consider it an honor to team with the like-minded visionaries at NGV Motori in this exciting project.'
NGV Motori says it and Lion will team with First Priority Bus Sales, a First Priority Global company, to bring the product to market.