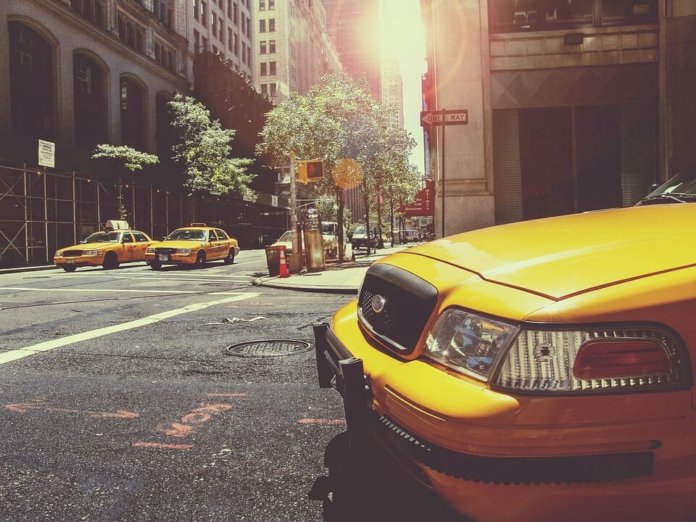 Gov. Andrew M. Cuomo, D-N.Y., has announced that more than 5,750 consumers have received rebates to buy electric vehicles (EVs) in New York since the state's Drive Clean Rebate was launched one year ago.
The initiative provides residents with a rebate of up to $2,000 for the purchase or lease of a new EV from participating dealers. The rebate program supports Cuomo's goal to reduce greenhouse-gas (GHG) emissions 40% by 2030.
"New York continues to lead the nation in reducing our carbon footprint by investing in clean energy alternatives," Cuomo says. "Through the Drive Clean Rebate and by supporting the construction of new electric charging stations, this administration is taking critical steps to decrease greenhouse-gas emissions while furthering our efforts to become a cleaner, greener Empire State for all."
"During my travels across New York, I've seen the future unravel before my eyes — more electric vehicles on the road and electric vehicle charging stations in communities, many being supported through the Drive Clean Rebate," adds Lieutenant Gov. Kathy Hochul. "This program helps New Yorkers make the switch to an electric vehicle, resulting in less pollution and a cleaner and greener New York."
Rebates have been approved in all 62 counties across New York State. Approximately 32% of the approved rebates were submitted by Long Island consumers, followed by drivers in the Mid-Hudson Valley. Below is a complete breakdown of rebate applications by region: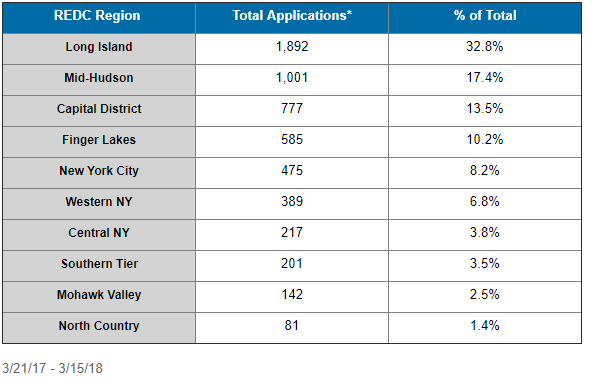 Since the Drive Clean Rebate was announced in March 2017, the New York State Energy Research and Development Authority (NYSERDA), which administers the initiative, has approved more than $7.5 million in rebates for New Yorkers who purchased 35 different types of cars.
Leading car models sold or leased include as follows:
Toyota Prius Prime, which accounted for more than 38% of rebates;
Chevrolet Bolt EV, which accounted for 12% of rebates;
Chevrolet Volt, which accounted for 9% of rebates;
Ford Fusion Energi, which accounted for 8% of rebates; and
Kia Soul EV, which accounted for more than 8% of rebates.
Overall, most consumers received rebates of at least $1,100 for their new EVs. As a result of this initiative, more than 10,000 EVs were sold in 2017, representing a 67% increase over 2016.
The transportation sector is responsible for more than 40% of the state's GHG emissions. Carbon-emission savings from cars receiving rebates under this initiative is expected to be 115,000 metric tons per year, the equivalent of taking 24,000 cars off the road, according to estimates from the governor's office.
"The success of the Drive Clean Rebate shows that drivers want clean, energy efficient vehicles as a part of their daily lives," states Alicia Barton, president and CEO of NYSERDA. "The governor's Drive Clean Rebate is enabling more New Yorkers to drive cleaner cars and in turn reduce harmful emissions, making our communities cleaner and greener."
Mark Schienberg, president of the Greater NY Auto Dealers Association, adds, "On behalf of all franchised new car dealers, we'd like to congratulate Governor Cuomo and the state agencies responsible for leading the charge of reducing greenhouse-gas emissions. From the beginning, our association and its 425 members have supported the state's Drive Clean Rebate program and are pleased to see its many successes. We are also proud to partner with NYSERDA at the upcoming New York International Auto Show to continue promoting the benefits of driving electric to the more than one million attendees who will attend the event from March 31 through April 8."