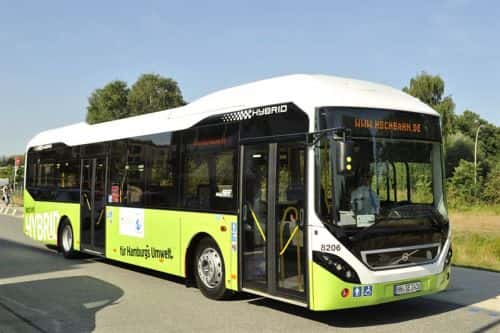 German public transportation company Hamburger Hochbahn AG has deployed 15 Volvo 7900 H 4×2 low-floor, parallel hybrid buses into regular service in Hamburg.
Ten of the dual-axle, 12-meter hybrid buses will be commissioned by Friedr. Jasper Rund- und Gesellschaftsfahrten GmbH, and Suderelbe Bus GmbH (SBG) will operate the other five buses.
'With the more environmentally friendly hybrid buses from Volvo, we are working together with the manufacturer and politicians towards Hamburg's expressed goal of only acquiring emission-free buses as of 2020,' said Gunter Elste, chairman of Hochbahn.
Volvo Bus Corp., based in Sweden, focuses on manufacturing various bus and coach platforms, including alternative fuel solutions.