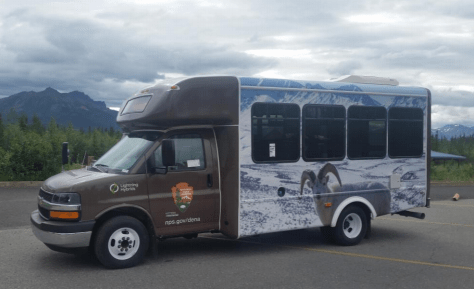 Lightning Hybrids, a Colorado-based developer and manufacturer of hydraulic hybrid systems for medium- and heavy-duty vehicles, says it has delivered two hydraulic hybrid shuttle buses to Alaska's 6 million-acre Denali National Park and Preserve, centered on North America's highest mountain, formerly known as Mount McKinley.
According to Lightning Hybrids, one of the shuttle buses is a Chevrolet model and the other is a Freightliner vehicle. These buses will transport park visitors along the 14-mile paved section of the 92-mile-long Denali Park Road at the entrance to the park. The road runs parallel to the Alaska Range and travels through low valleys and high-mountain passes, adds the company.
"The National Park Service has a long-standing commitment to using advanced clean technology in their fleet vehicles," says David Brosky, vice president of sales for Lightning Hybrids. "Our hydraulic hybrid systems work well in harsh environments and will help the park service to reduce emissions and save fuel."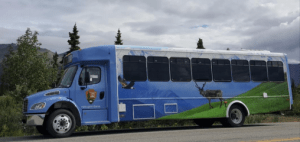 Lightning Hybrids' patented hydraulic hybrid Energy Recovery System (ERS) for medium- and heavy-duty fleet vehicles provides fuel efficiency by regenerating braking energy; provides safer braking and more power for acceleration; and decreases greenhouse-gas emissions. The ERS does not have any batteries – instead, it stores energy mechanically in composite hydraulic accumulators, which are a fraction of the cost and weight of batteries.
An executive order issued by the White House in March 2015, which is titled "Planning for Federal Sustainability in the Next Decade," calls for tougher goals for renewable energy in federal buildings and fleets. The National Park Service says it aims to lead the way with the two hydraulic hybrids from Lightning Hybrids.
The buses were sold by Colonial Equipment Co. on the GSA schedule.