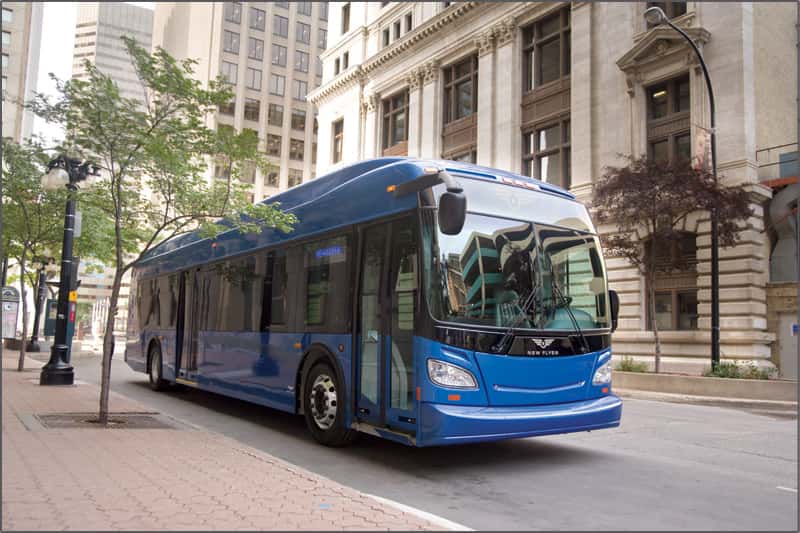 New Flyer of America has been awarded a contract for 138 heavy-duty, 40-foot Xcelsior compressed natural gas (CNG) buses by the New York City Transit Authority (NYCT). The $78 million contract is a firm order for 138 XN40 CNG buses, and New Flyer has also bid to supply the NYCT with 139 60-foot Xcelsior buses.
That second contract has not yet been awarded and there can be no assurance that it will be awarded to New Flyer.
New Flyer has also scored several other large CNG bus orders across North America. The City of Long Beach, Calif., has signed a deal with New Flyer for up to 129 CNG buses, and the Los Angeles County Metropolitan Transit Authority placed an order for 350 CNG-powered New Flyer buses last month.
NYCT and MTA Bus Co. comprise the largest transit agency in North America with over 5,700 transit buses in its fleet and an annual ridership of nearly 670 million. New Flyer began building buses for MTA more than two decades ago and, to date, has built over 1,900 buses, 1,353 of which are actively in service for MTA today.