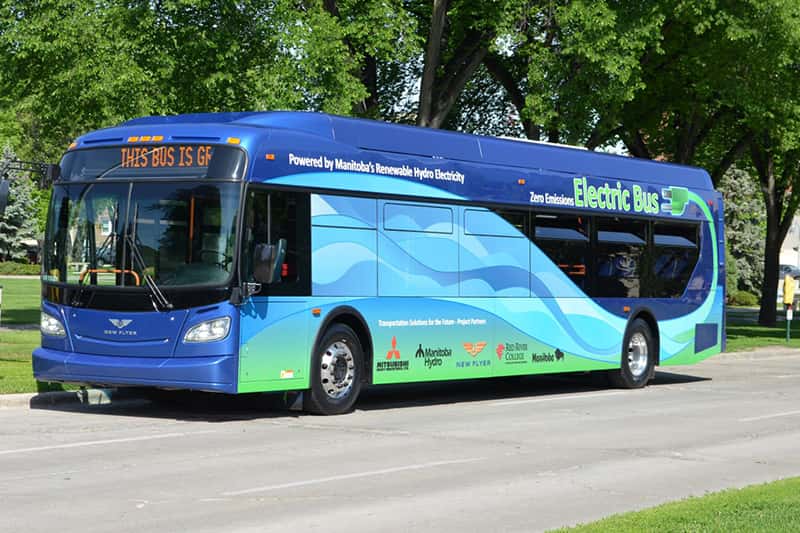 New Flyer of America Inc. has announced the completion of a two-week, in-service demonstration with Miami-Dade Transit of the New Flyer Xcelsior zero-emission, heavy-duty XE40 transit bus.
The two-week demonstration resulted in over 1,150 in-service miles and over 1,800 passenger rides on 11 different service routes throughout Miami-Dade County. New Flyer provided Miami-Dade Transit performance reports from New Flyer Connect, a combination of onboard telematics systems used to gauge and manage operational efficiency. Using the Connect system, the Xcelsior XE40 battery-electric bus reported up to 23.8 diesel-equivalent miles per gallon in energy consumption (equating to 1.6 kWh per mile).
"We are very excited by the favorable feedback we received from Miami-Dade County and the community transit riders," says Paul Soubry, president and CEO of New Flyer.
According to New Flyer, the Xcelsior battery-electric bus features a Siemens electric drive system and electric subsystems with electric drive motor technology, permitting the bus to reduce the energy consumed while driving and increase the energy recovered during braking.
As with all New Flyer buses, the Xcelsior XE40 battery-electric bus is delivered with New Flyer's comprehensive product warranty, maintenance and operations training, spare parts, and a network of in-service support professionals.