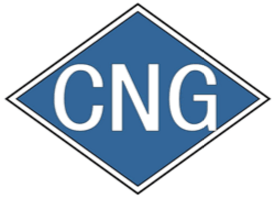 Agility Fuel Solutions has revealed a new compressed natural gas (CNG) Morgan Olson walk-in step van.
Agility says it developed the OEM-quality, purpose-built CNG powertrain system. Morgan Olson and Daimler's Freightliner Custom Chassis Corp. (FCCC) provided the body/chassis integrated design with Agility's fuel management module and fuel storage system.
The vehicle uses an Agility 366NGTM natural gas engine, which is certified by the U.S. Environmental Protection Agency and also has a California Air Resources Board HD-OBD certification pending. The fully integrated fuel system, using the Freightliner OEM fuel gauge, is purpose-built for the demands of the medium-duty industry.
All fuel fill, filtration, pressure control and defuel functions are integrated into a single module for ease of use and serviceability, says Agility. Fuel storage options are available with a capacity of 30 or 33.4 gasoline gallon equivalents.
"We're very excited to work with Morgan Olson to bring these walk-in vans to market. OEM-grade installation and integrated logistics will ensure seamless delivery of quality CNG vehicles to the customer," says Brad Garner, president of Agility's powertrain systems business unit.
Rich Tremmel, Morgan Olson's vice president of sales and marketing, adds, "These CNG vehicles are an ideal solution for last-mile delivery and service fleets looking for a cost-effective and low-emissions alternative fuel. This Agility CNG fuel solution adds value to the Morgan Olson and FCCC chassis combination that we look forward to offering our customers going forward."