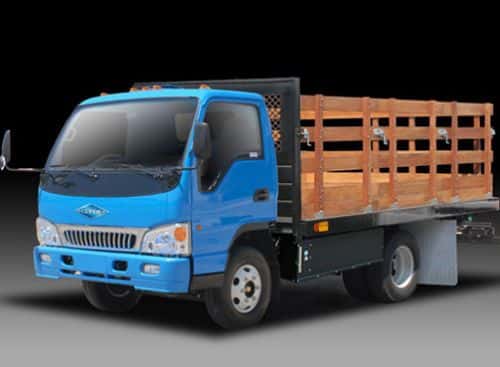 New York-based Clyde Power Group recently began operations as a manufacturer of dedicated compressed natural gas (CNG) Class 4 and 5 cab-forward medium-duty trucks, as well as an integrator of remanufactured natural gas engines and systems for heavy-duty vehicles.
The company's medium-duty models, which are manufactured in the U.S., are available in 14,500 GVW, 17,950 GVW and 19,500 GVW configurations. The trucks are fitted with a gaseous-prep GM 6.0-liter V8 engine that produces about 323 hp and 373 lb.-ft. of torque, paired with 25 GGE of on-board CNG storage.
For the heavy-duty sector, the company provides CNG versions of the Mack E7, Navistar DT-466 and Navistar DT-530. Clyde Power Group says it remanufactures these engine families to OEM standards and makes them drop-in-ready for fleets. Truck conversions with these engines include CNG tanks, installation and warranty.
For more details, contact Anthony Santoro at (845) 783-6326 or asantoro@clydepowergroup.com.