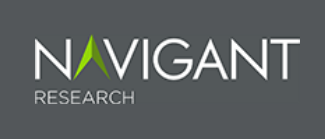 The North American plug-in electric vehicle (PEV) market in 2016 is expected to grow by around 62% year over year, nearing 200,000 sales, according to a new report from Navigant Research.
The report – which assesses PEV sales and populations in the U.S. and Canada; provides detailed geographic breakdowns of PEV sales; and offers scenario-based forecasts – states that growth in 2016 will be driven by sales of the Tesla Model X; the second-generation Volt; and the introductions of the Chevrolet Bolt 200-mile-range battery-electric vehicle (BEV), the Prius Prime plug-in hybrid electric vehicle (PHEV) and the Mitsubishi Outlander PHEV later in the year.
"The long-range BEV under $40,000 is a marked achievement in the industry," says Scott Shepard, senior research analyst. "This development is expected to significantly increase PEV adoption past the one percent penetration rate it has struggled to surpass in all but a few markets."
Navigant says sales have been concentrated on the U.S. West Coast since the PEV market launched in 2011, but a group of eight Northeastern states is likely to see PEV sales increase considerably as automakers stress BEV deployments and marketing efforts to comply with the region's mandates for PEV production.
According to the report, PEV preferences vary significantly by U.S. region, and consumers in the Northeast appear to demand significantly higher vehicle capabilities and range requirements.
The report, Electric Vehicle Geographic Forecasts, provides an update to the model results published in Navigant Research's Electric Vehicle Market Forecast report, with a specific focus on North America.