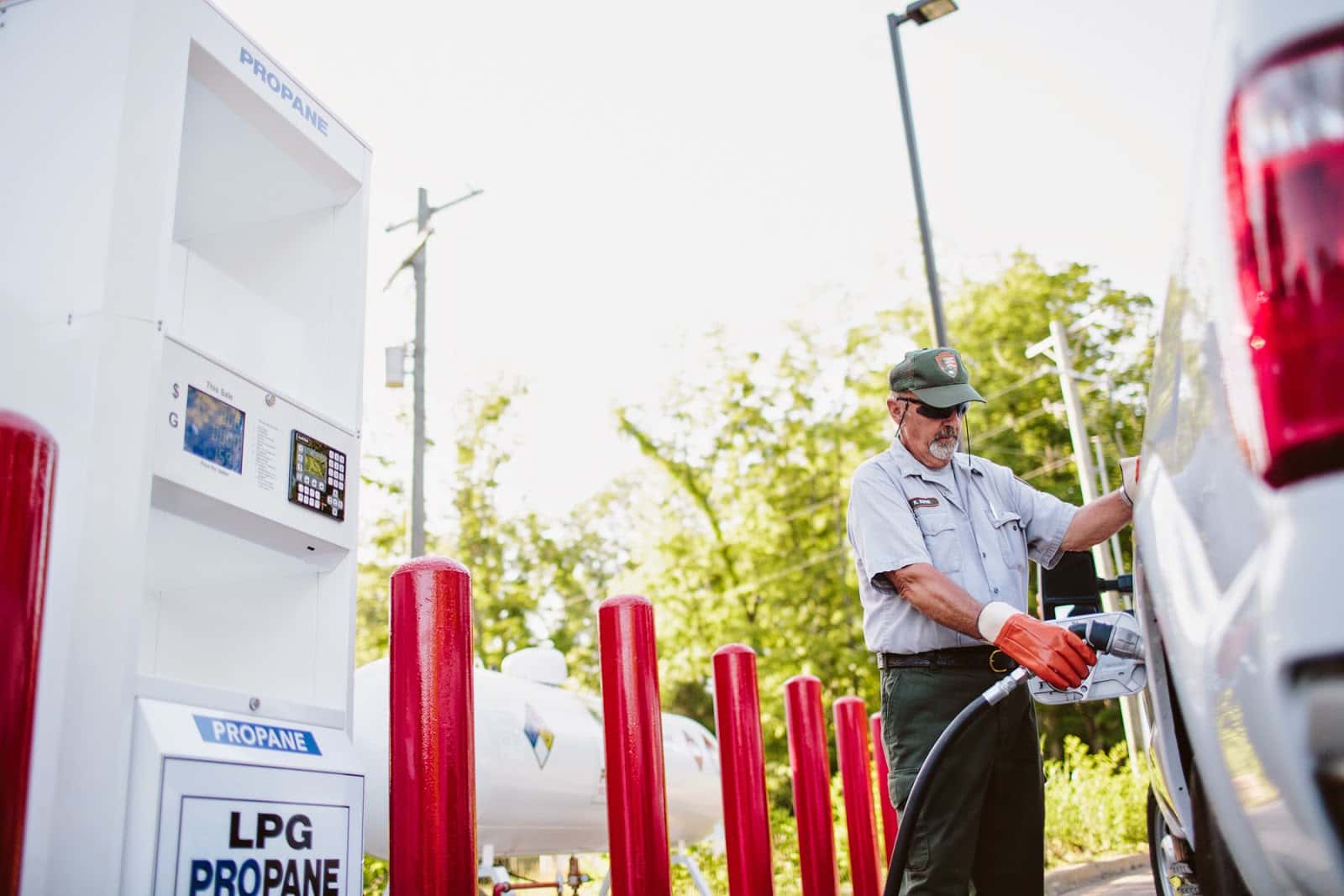 Kentucky's Mammoth Cave National Park has installed CleanFUEL USA's P7100 propane autogas dispenser with eCONNECT to fuel its fleet of propane-powered equipment – including three John Deere zero-turn mowers and two Generac portable generators donated to the park by the Propane Education & Research Council (PERC).
Mammoth Cave has been engaged in alternative-fuel initiatives since the 1990s. In addition to the new off-road and stationary equipment, the park service also uses eight propane autogas Blue Bird Corp. school buses as shuttles and two Ford F-250 pickup trucks equipped with ROUSH CleanTech autogas systems.
CleanFUEL USA says the dispenser that has been deployed at Mammoth Cave is the first to be shipped with its new eCONNECT fuel management system. The platform is designed to help fleet managers monitor and control propane fuel inventory.
Â
'Shipping our first eCONNECT dispenser is an important milestone for us, and we are thrilled that Mammoth Cave will be able to implement it right away to experience significant efficiency strides in fuel management,' says Curtis Donaldson, founder and managing partner of CleanFUEL USA.
Photo courtesy of PERC