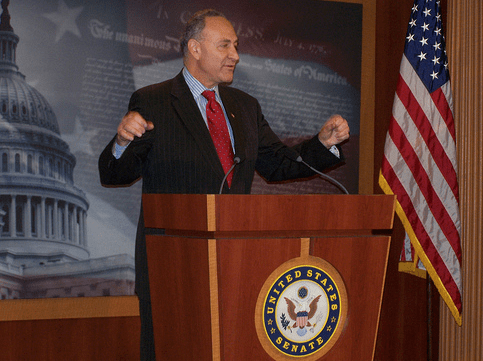 While visiting Buffalo, N.Y., on Thursday, Sen. Charles E. Schumer, D-N.Y., announced that he is pushing for $12 million in federal funds to purchase 24 new compressed natural gas (CNG) buses for the Niagara Frontier Transportation Authority (NFTA), according to a report from the Buffalo News.
The senator stated that the NFTA bus fleet is 22% older than the national average and, further, that between 30% and 50% of its buses are out of service at any given time. Switching to CNG would increase the fleet's reliability and improve its environmental performance.
As reported, the funds would be provided under the Fixing America's Surface Transportation Act (FAST), a five-year federal transportation bill. The FAST Act was passed by Congress in December and offers $16.3 billion in direct infrastructure spending to New York over five years.
The report adds that part of the $12 million would go toward the installation of a CNG fueling system for the vehicles and also for a new bus safety training program for NFTA drivers.