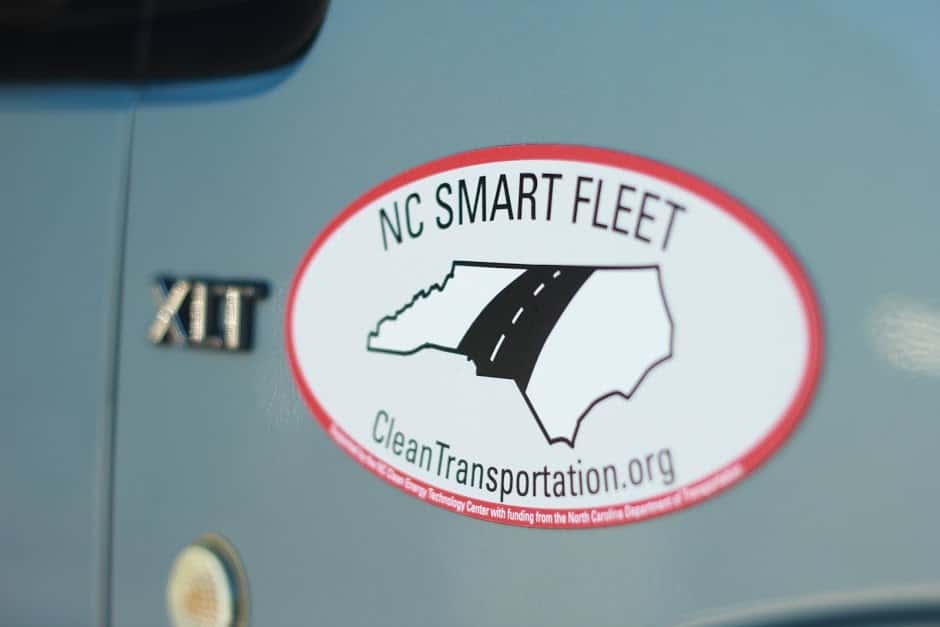 The N.C. Clean Energy Technology Center (NCCETC) recently hosted a three-city clean transportation tour and honored several regional individuals and organizations for their efforts to reduce transportation-related emissions.
The North Carolina Clean Transportation Tour concluded with a final event at the City of Raleigh's new central operations facility on Oct. 22. The tour also included stops at the City Club at Gibson Mill in Concord and SciWorks Science Museum in Winston-Salem. Each half-day event included a Savings & Finance for Clean Transportation workshop, an alternative fuel Ride & Drive and an awards luncheon.
NCCETC says nearly 250 attendees were given the opportunity to get behind the wheel of over 15 alternative fuel vehicles at each location. Vehicles ranged in size from neighborhood electric vehicles to natural gas school buses. Some of the vehicles available to participants were the all-electric Tesla Model S, a hybrid Chevy Express, a natural gas Ford Taurus Interceptor, a propane Ford Explorer Interceptor, and a biofuel Dodge Charger.
The Savings & Finance for Clean Transportation workshop covered an array of relevant fleet-related topics. Speakers included Al Curtis, Cobb County, Ga., fleet manager, who spoke about how alternative fuels were on track to save his fleet $500,000 this fiscal year alone. Dave Rush from R.J. Reynolds praised the savings from telematics equipment, stating that it's one of the "easiest returns on investment" that he's ever come across.
Rick Sapienza from the NCCETC focused on the resources available to fleets, including the-soon-to-be-announced request for proposals from the NCCETC for $1.5 million in funding to support clean transportation technology projects available in North Carolina.
The 9th Annual Mobile Clean Air Renewable Energy (CARE) awards were presented to individuals, technology providers, and organizations as part of a celebratory luncheon presided over by members of the North Carolina Department of Transportation (NCDOT) leadership team.
Skip Kirkwood, Sam Brake, Alliance AutoGas, City of Charlotte Solid Waste Services, and the City of Charlotte Fire Department were all recipients of a 2015 Mobile CARE award.  More information about their accomplishments can be here.
In addition, 26 fleets from across the state were recognized as NC Smart Fleet members for their efforts at increasing efficiency and reducing emissions. NCDOT Board of Transportation Chairman Ned Curran recognized the awardees in Concord, N.C.; DOT Secretary Nick Tennyson in Winston-Salem; and NCDOT Chief Engineer Mike Holder in Raleigh.