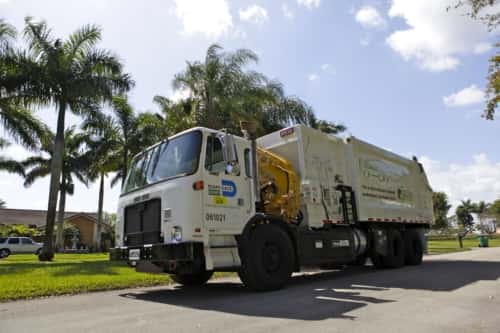 The municipal fleet in Miami-Dade County, Fla., has made an order for 29 Autocar E3 refuse trucks that use the RunWise hydraulic hybrid drive system from Parker Hannifin Corp. The county has been operating a test fleet of these trucks since late 2010.
'We've been very pleased with the overall performance of the vehicles with RunWise technology,' says Danny Diaz, director of fleet management for Miami-Dade County. 'The savings we are seeing is significant when you look at the long term with these hybrid trucks.'
The RunWise system uses regenerative braking technology and engine decoupling to improve a vehicle's operational efficiency and reduce fuel consumption. For example, Autocar refuse trucks equipped with RunWise can realize annual fuel savings between 35% and 50% for the automatic side loader by re-using as much as 71% of the vehicle's braking energy.
Funding from the U.S. Environmental Protection Agency's National Clean Diesel Campaign will pay for 15 of the new trucks, but the county is investing its own capital to acquire the other 14.