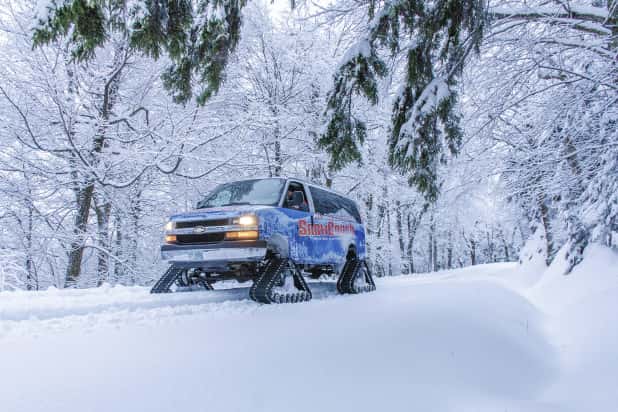 The Mt. Washington Auto Road has converted a second tracked SnowCoach to propane autogas for its winter sightseeing fleet. This is the seventh autogas conversion for the Auto Road so far, and even more conversions are planned for 2016.
The modified nine-passenger Chevy Express vans wear triangular Dominator snow tracks and have lower gearing that enables the vehicles to climb about two-thirds of the way up Mt. Washington, approximately 4,200 feet above sea level.
The privately owned Auto Road employs four SnowCoaches in total, two of which have already been converted to propane autogas by Precision Autogas out of New York. The Auto Road also has another five summer tour vans that have also been converted to propane, with plans for more conversions as the year progresses. The conversions have resulted in reduced maintenance costs, as well as bolstering the Auto Road's sustainability mission.
"A couple of years ago, we started converting a couple of SnowCoaches to propane, and it worked out so well that we decided to continue," says marketing director Dan Houde. "The plan is to keep moving in that direction as we purchase new tour vehicles."