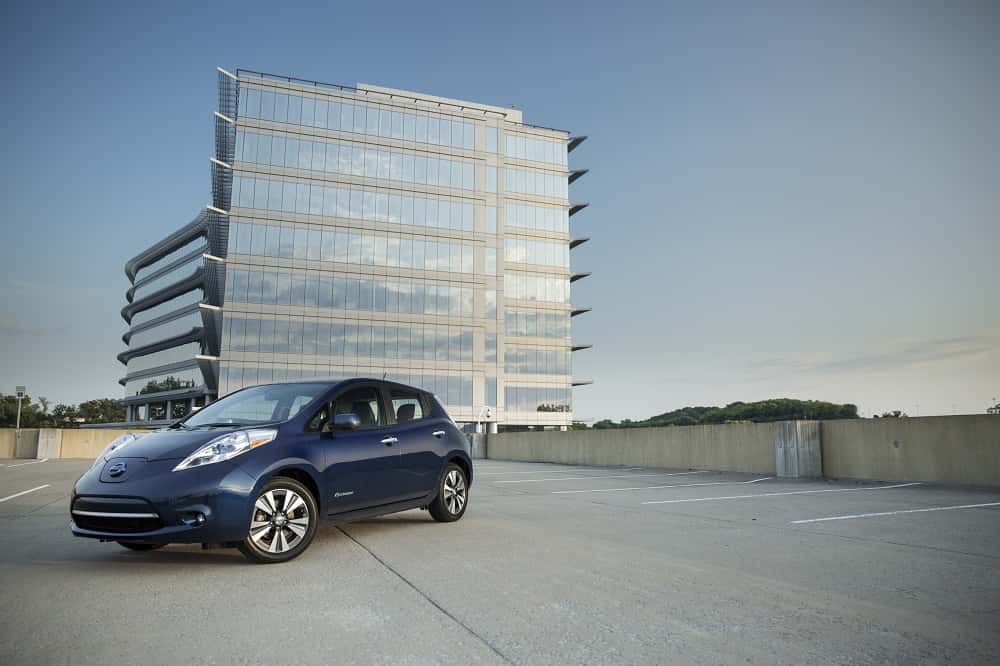 As part of the City of Montreal's electrification transport strategy, the mayor of Montreal and city officials have announced the signing of a two-year framework agreement with the Cite Nissan Gabriel SEC firm to supply Nissan LEAF electric vehicles (EVs) for the municipal fleet.
"This agreement reflects the commitment of our administration to develop the electric vehicle sector," says Mayor Denis Coderre. "We move from words to actions by example; electrification of part of the municipal vehicle fleet is one of the pillars of the electrification of transport strategy of the City of Montreal. The purchase of electric vehicles is a step towards achieving our goal of 30 percent reduction by 2020 [of] emissions of greenhouse gases compared to 1990."
Montreal's transportation electrification strategy is based on the guidelines contained in the Master Plan, the Transportation Plan, the Sustainable Development Plan 2010-2015 Montreal community and the plan to reduce Montreal greenhouse-gas emissions  from 2013 to 2020.
These plans call for the following actions:
Establish a network of 1,000 street recharging points by 2020;
Establish a system of EVs in self-service by private companies;
Convert the fleet of municipal vehicles to EVs;
Electrify buses in Montreal Transit Corp.; and
Continued cooperation with governmental partners.
Montreal has been a member of the public charging network Electric Circuit Hydro-Québec since 2013, and the City recently installed 16 charging stations located near the convention center, following the acquisition of 50 terminals and three terminals for fast charging. According to Elsie Lefebvre, associate councilor responsible for electrification strategy, nearly 100 EV charging stations will be accessible to the public by the end of this year.
Nationwide, Canada recently announced a budget that includes C$62.5 million to expand the fueling infrastructure for alternative fuel vehicles, including EVs, over the next two years.