The Minnesota Pollution Control Agency (MPCA) has announced its plans for the first phase of investing $47 million from the national Volkswagen dieselgate settlement.
The agency says the state's settlement funds will be distributed in three phases over 10 years, with 40% of the funds targeting Greater Minnesota. The final plan released last Wednesday details the first phase of spending settlement funds to replace large, older, dirtier diesel equipment or vehicles. Later phases will take account of changing technologies and lessons learned in the first phase.
Under the first phase, Minnesota will manage the funds through five grant programs that will allow different vehicle and equipment types to be compared: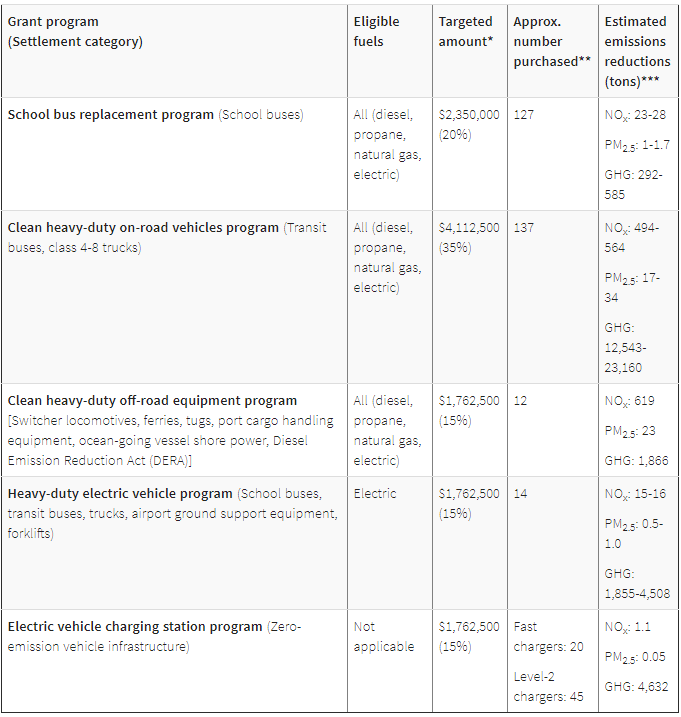 "The funds Minnesota is receiving through this settlement provide our state a unique opportunity to improve the quality of our air and our environment," says Minnesota Gov. Mark Dayton. "I commend the Minnesota Pollution Control Agency, and its many stakeholders, for developing this comprehensive proposal."
The MPCA released a draft state plan for public comment in February. The MPCA held 16 public meetings around the state to gather input on the draft plan, and the final version balances and reflects the large amount of wide-ranging input, the agency says.
The MPCA plans to seek initial requests for proposals to replace school buses and install electric vehicle charging stations in May or June. Requests for proposals for the other grant programs will be released over the coming year.