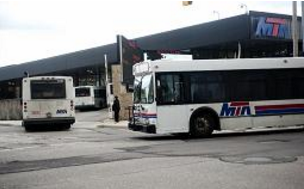 Over the next 18 to 24 months, 32 compressed natural gas (CNG) buses are to be delivered to the Mass Transportation Authority (MTA) of Genesee County, Mich., according to a recent report from the Davison Index.
As reported, this move was funded by a state and federal grant, representing one of the largest awards under the bus and bus facilities FAST Act, which was signed into law by President Barack Obama in December 2015.
According to Ed Benning, general manager and CEO of the MTA, the agency has had to spend $25,000 to $40,000 each month simply to replace parts for its aging fleet.
The report says that the Federal Transit Administration grant funding initially promised $12.8 million but totaled more than $15 million once the 20% state portion was added in.
Looking ahead, Benning says that the MTA intends to scrap all of its diesel vehicles and achieve a fully alternative fuel-powered fleet, hopefully within the next five years. This CNG purchase brings the MTA to 80% of its diesel elimination goal.
As reported, the alternative fuel fleet will feature 60% propane-powered vehicles, 35% CNG vehicles and 5% dedicated to hydrogen or other test type vehicles, including electric.
Further, the MTA has also been planning to expand the Grand Blanc Alternative Fuel Facility, with additional capacity for fueling CNG vehicles, and to also open up a portion of the facility to other businesses and the public.