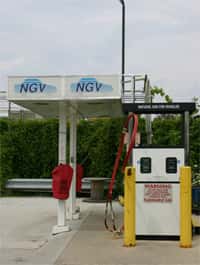 The Blue Water Area Transportation Commission (BWATC), a public transit authority based in Michigan, has awarded a contract to Mansfield Energy Corp. for the purchase and installation of a replacement compressed natural gas (CNG) compressor, control systems and accessories at BWATC's refueling facility in Port Huron, Mich.
This contract reflects Mansfield's second winning proposal for BWATC. The organization has recently initiated competitive bid processes under the auspices of the Michigan Department of Transportation and Federal Transit Administration.
'Mansfield Gas Equipment Systems has continued to provide us with top-quality equipment at competitive prices,' says Dave Frasier, director of procurement at BWATC. 'We are happy to be partnering with them again on this project.'
BWATC currently operates Michigan's largest fleet of alternative fuel buses.